Advancing Clinical Research: Atul Butte on Harnessing Big Data
Researchers need to capitalize on the treasure trove of publically available data to develop better diagnostics to treat all kinds of diseases. Why? Because patients are waiting for us. The data are out there. We need to ask the right questions to improve lives.
That's the takeaway from Westat's Advancing Clinical Research: From Data to Discovery conference on September 12, organized by Nancy Dianis, Westat Vice President of Clinical Trials Research. Attendees from academia, domestic and international government agencies, consulting firms, and the pharmaceutical industry gathered to hear presentations from leaders in frontline research.
Keynote Speaker:
Priscilla Chan and Mark Zuckerberg Distinguished Professor
Inaugural Director, Institute for Computational Health Sciences, University of California, San Francisco
Executive Director, Clinical Informatics, University of California Medical Schools and Medical Centers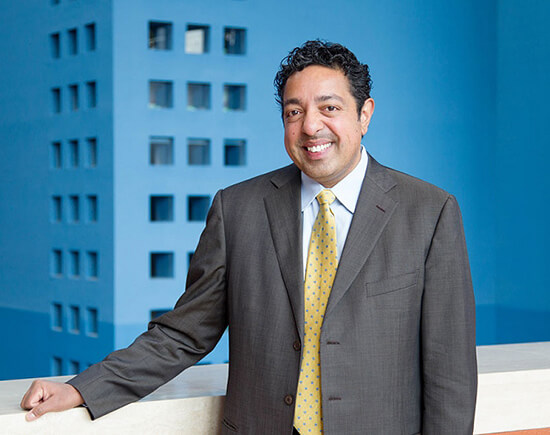 "This is the most amazing time to be in biomedical research," noted Dr. Butte. He stressed that if researchers want to change the world, they'll have to do more than write papers. They need better ways to drug discovery. He encouraged the researchers to take advantage of the data deluge that we are experiencing today: "We already have the data. The problem is asking the right questions." Researchers need to turn to the millions of samples that are publically available to design new diagnostic tests to help patients. "The data are there," he pressed. "Investigators need to put it all together."
Two expert panel discussions followed Dr. Butte's lively presentation. The first panel addressed digital media and health research; the second, clinical data aggregation and harmonization.
Expert Panelists:
The panelists addressed numerous key issues, including:
Developing social media analytics to improve health research
Creating structured data on communities' conversations
Protecting respondent privacy when using open access data
Data sharing and the role of the "data plumber"
Overcoming the cultural barriers inherent in the research community: sharing data for others to create discoveries
Making data FAIR: findable, accessible, interoperable, and reusable
Dr. Butte and the panelists responded to questions after their presentations. Later, several attendees offered their comments on the day.
Luis Gabriel Cuervo, senior advisor of Health Systems Research, Pan American Health Organization/World Health Organization, came to the conference to learn insights on ways to prepare for the future and how research can evolve to prepare for public health crises. "We need to avoid becoming obsolete," he noted. He found the presentations "truly inspiring" and was focused on building health systems that can reach people in need. "We need to know how to use data to better prescribe and which patients will benefit," he continued.
Donna Rivera, a scientific project officer with the National Cancer Institute, was impressed with the discussion on harnessing data, and for her, too, it came back to helping the end users: patients. "We need to develop collaboration," she added, "and look for novel ways to help patients."
For more information, contact us.
*Photo of Dr. Butte by Susan Merrell, University of California, San Francisco
This conference was just one of the ways Westat continues its focus to find innovative opportunities to collaborate, to transform data into insights.
- Nancy Dianis, Westat Vice President & Study Area Director, Clinical Trials Research