Allison Crean Davis Joins Westat, Extending Education Evaluation and Capacity-Building Expertise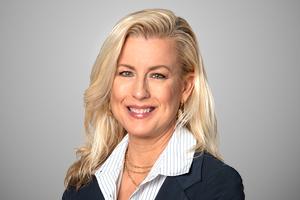 Allison Crean Davis, Ph.D., has joined Westat as an Associate Director for Education Studies. She has expertise in partnering with and supporting stakeholders at the national, state, district, charter management organization, and school levels across the continuum of pre-K to postsecondary institutions. She has served as an author and thought-leader in the areas of continuous improvement, social emotional learning, and Native American education. Dr. Crean Davis will work on a variety of projects at Westat, providing leadership on the National Comprehensive Center's capacity-building team and leading a multistate portfolio of organizational effectiveness projects for the Region 14 Comprehensive Center. In addition, she will support strategic planning in further enhancing client relationships.
Prior to joining Westat, Dr. Crean Davis was a Partner at Bellwether Education Partners where she specialized in evaluation, capacity-building, survey research, and predictive analytics. Previously, she was the Co-Founder of New Legacy Partnerships, Founder of Informed Educators Consulting Group, and Director of Data Systems and Development for the North Central Regional Education Laboratory, helping educators engage in evidence-based systemic change and continuous improvement at all levels.