COVID-19 Vaccines Show Strong Effectiveness Against the Delta Variant, Notes New Study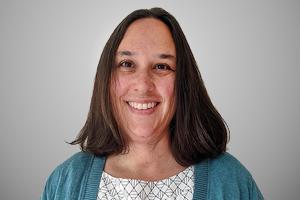 COVID-19 vaccines prove to be very effective against the Delta variant according to a study carried out in June-July 2021 when the variant became the dominant source of the disease in the U.S. The Centers for Disease Control and Prevention's (CDC's) VISION network carried out the study and has released results in a new report: Interim Estimates of COVID-19 Vaccine Effectiveness Against COVID-19-Associated Ambulatory and Inpatient Care Among Adults During SARS-CoV-2 B.1.617.2 (Delta) Variant Predominance – Nine States in the U.S., June-July 2021. Westat's Elizabeth Rowley, Dr.P.H., a senior biostatistician, was among the study's co-authors. 
VISION researchers gathered electronic health record (EHR) data on COVID-like illness associated emergency department and urgent care encounters and hospitalizations among adults during the Delta surge. The number of vaccinated individuals with laboratory-confirmed COVID-19 in these care scenarios was significantly lower than the number who were unvaccinated. Vaccine effectiveness for preventing hospitalization was significantly lower among adults aged ≥75 years (76%) than among those aged 18–74 years (89%). Vaccine effectiveness for preventing emergency department and urgent care encounters was similar across all ages. Across all ages and settings effectiveness was significantly higher among Moderna vaccine recipients than among Pfizer-BioNTech or Janssen vaccine recipients. Vaccines were effective, depending on the vaccine, from 60-95%.