COVID Vaccine Strategies: Cristina Rabadán-Diehl Co-Led Global Health Delegation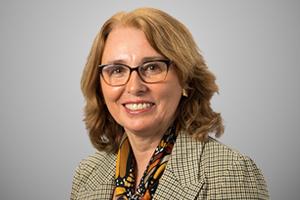 Cristina Rabadán-Diehl, PharmD, PhD, MPH, a Westat Associate Director for Clinical Trials, co-led an international delegation of scientists in June 2022 on a 3-day fact-finding mission to better understand Cuba's COVID-19 vaccine development and vaccination efforts.
The visit was organized by MEDICC (Medical Education Cooperation with Cuba), a U.S.-based nonprofit that promotes health-related dialogue and collaboration. The goal of the delegation was to learn about the country's process to develop, manufacture, and deploy COVID vaccines; understand its strategy for rollout; and explore its approach to science in the context of public health.
The delegation's technical report on the findings was released on October 31, 2022, at the American Society of Tropical Medicine & Hygiene (ASTMH) Annual Meeting. According to the report, Cuba domestically produced safe, efficacious, low-cost protein sub-unit vaccines and rapidly deployed them across the Cuban population, vaccinating 90% of the population. The process and approach used by Cuba may provide strategies to be replicated for resource-constrained low-income countries, particularly those in the Global South, for responding to future public health crises.
Dr. Rabadán-Diehl, a Professorial Lecturer as well as the Director of the Global Health Diplomacy Course for the Department of Global Health, George Washington University, was selected for the delegation's leadership role due to her extensive scientific experience in global health, clinical trials, and health networks, in particular her work with underserved populations in the United States and in low- and middle-income countries in Latin America, Africa, and Asia. She served over 2 decades at the U.S. Department of Health and Human Services (HHS) and was Director of the Office of the Americas, Office of Global Affairs, in the HHS Office of the Secretary from 2014-18.
For more information: