Cristina Rabadán-Diehl Appointed to National Advisory Council (NAC)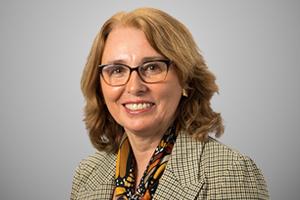 Cristina Rabadán-Diehl, Ph.D., a Westat Associate Director, has been appointed a member of the Substance Abuse and Mental Health Services Administration's (SAMHSA's) National Advisory Council (NAC) to serve a term through July 2024. NAC provides advice to improve treatment, prevention, and related services to individuals with respect to substance use and mental illness, and to promote mental health and protect legal rights of these individuals.
"It is a privilege to be able to contribute to SAMHSA's mission to reduce the impact of substance misuse and mental illness on America's communities," noted Dr. Rabadán-Diehl, a longtime advocate for advancing public health efforts, both locally and globally.
"During the COVID-19 pandemic, deaths due to opioids have skyrocketed and so has the incidence of mental health conditions. We need to leverage our knowledge and resources, and, through multisectoral partnerships, develop successful and sustainable solutions," stressed Dr. Rabadán-Diehl. "I am hoping to bring to the Council and SAMHSA not only my technical and policy expertise but also the personal viewpoint of someone who lost a child to an opioid overdose."