Cristina Rabadán-Diehl on How the Rest of the World Is Managing COVID-19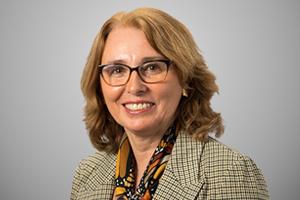 As countries around the globe wrestle with the deadly coronavirus, the consequences of their actions or inactions will have lasting impacts—among them unnecessary deaths, ruptured economies, and perceptions of their governments' ability to prepare for and handle this crisis and to provide for quality, accessible health care to all citizens. Cristina Rabadán-Diehl, Ph.D., a Westat Associate Director for Clinical Trials, discusses these impacts, how countries are handling the pandemic, and lessons learned so far.
Q. How is the world dealing with the pandemic?
A. It varies from continent to continent because you cannot separate the geopolitical environment of a country and the level of health literacy of its citizens from its health status. Health literacy is a broad concept, but at its foundation is the ability for individuals to gain access to, understand, and use information in ways that promote and maintain good health.
The European Union has a high level of education, an economy that is showing promising signs of recovery, and a strong health care system. So it is faring well with a few exceptions; Italy, France, and Spain are experiencing a second surge in the number of cases due to re-opening cities too quickly and some social-cultural behaviors of their population. The situation in much of Africa is dire. Its health care system is resource-limited, not easily accessible, and lacks testing capabilities.
Q. What about the rest of the world?
A. Coronavirus cases have been rising sharply in South American countries, despite their strong capacity for case detection. Brazil has had 3.8+ million confirmed cases, which is second only to the United States. Peru, Mexico, and Colombia are also confronting major outbreaks and are in the top 10 countries with the most confirmed cases. This is likely because there is no cohesive response to the pandemic. In India, COVID-positive cases are high, but the country has a low mortality rate in comparison to other countries. That could be because it has a high percentage of young people and/or because deaths due to COVID-19 are underreported. China's advantage in containing COVID has been its government's implementation of social isolation and pulling needed resources from one region to support another. The disciplined social structure and support of the collective good in Taiwan, South Korea, and Japan have helped them contain COVID.
Q. What other countries are successfully battling this virus?
A. According to the World Health Organization (WHO), countries that have responded most successfully were able to avoid the trade-off between a high mortality and a high socio-economic impact of the pandemic. New Zealand has been able to bring infections down and open up its country internally, and other island nations were also able to almost entirely prevent an outbreak like Taiwan and Iceland. Other countries such as Australia successfully curbed infections with a countrywide lockdown in March and aggressive contact tracing, but some of its cities are now seeing a second wave.
Q. How is the WHO helping in this fight against COVID?
A. The WHO provides science, data, and practical actions that countries can take to battle not only this pandemic but also future global health threats. It also coordinates action and strategies under the International Health Regulations (IHR), which is an agreement among 196 countries to work together for global health security by building their capacities to detect and address public health events. Unfortunately, many countries have not been able to reach the goals that were projected in 2005 when the IHR was agreed upon.
Q. What will it take to end this pandemic?
A. We need a vaccine that will ensure immunity for all population segments and medicines and treatments to mitigate the severity of the disease. Until then, we must embrace our civic responsibility: wear a mask, socially distance in public, and wash our hands frequently. Equally important, we need to rely on the information and data supplied by the WHO and the Centers for Disease Control and Prevention.
Q. What lessons have been learned from the world pandemic so far?
A. There are many lessons, but we learned them before COVID. These include the need to:
Be prepared
Have a coordinated universal health care system
Aggressively test to ensure the accuracy of data
Ensure people have universal health literacy
Instill in our citizens the social responsibility and behaviors critical to averting the spread of this disease
Pay heed to WHO's IHR and the Global Health Security Agenda, which call for nations, international organizations, and civil society to accelerate progress toward a world safe and secure from infectious disease threats
You cannot separate the geopolitical environment of a country and the level of health literacy of its citizens from its health status.
- Cristina Rabadán-Diehl, Ph.D., Associate Director, Clinical Trials