Cristina Rabadán-Diehl Is Keynote Presenter for Opioid Prevention Campaign for LatinX Communities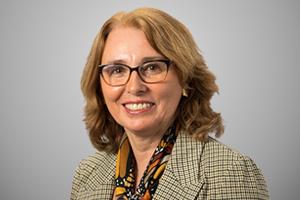 Cristina Rabadán-Diehl, Pharm.D, Ph.D., M.P.H., a Westat Associate Director for Clinical Trials, will be a featured speaker at the webinar Opioid Prevention Campaign Launch for LatinX Communities, to be held on Tuesday, December 7, 2021, at 1 p.m. (ET).
The event is hosted by the Addiction Policy Forum (APF) and will feature primary prevention, intervention, and educational resource materials in both English and Spanish. APF acknowledges the need to have culturally appropriate materials directed to LatineX communities, and the event is the official launch of their Opioid Prevention Campaign in Spanish. The aim of the webinar is that LatinX communities will be able to leverage the science of substance use disorders and integrate prevention efforts into communications with younger members of their community.