Cristina Rabadán-Diehl to Share Her Career Journey as Keynote Speaker at 2021 Postdoctoral Association Meeting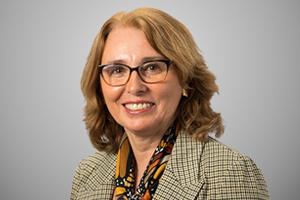 Cristina Rabadán-Diehl, Ph.D., a Westat Associate Director for Clinical Trials, has been invited by the National Postdoctoral Association (NPA) to give the keynote address about her career journey at its virtual 19th National Postdoctoral Association Conference to be held April 15-16, 2021. The conference is the largest national conference and networking event dedicated to the postdoctoral community.
Dr. Rabadán-Diehl's presentation, "The Unintended Professional Journey," is Thursday, April 15, 2021, at 12: 25 pm (ET). The Executive Director and CEO of NPA reached out to Dr. Rabadán-Diehl specifically because of her interesting and unusual career. She started her professional journey as a pharmacist and, driven and inspired by her own intellectual curiosity and passion for advancing health priorities, is now a multidisciplinary scientist with an impressive resume packed with degrees and expertise in clinical trials research, public health, global health, and teaching, as well as in representing and advising institutions, governments, and international health organizations.
"I'm honored by this opportunity to address the NPA," notes Dr. Rabadán-Diehl. "Over the course of my career, I have pursued the issues that I'm passionate about, continuing to leverage my experience and knowledge every step of the way. I hope my story will inspire others to feel confident and hopeful about their professional future, no matter what course they may take."