Deepak Khatry to Present on Biomarker-Stratified Clinical Trial Designs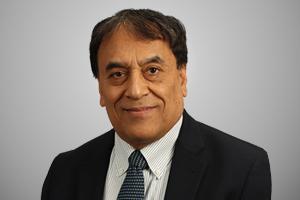 Deepak Khatry, Ph.D., a Westat Associate Director and Biostatistical Lead for Clinical Trials, will be a featured speaker at 2 upcoming virtual conferences: the 5th Drug Discovery Strategic Summit on May 14, 2020, and the virtual 4th Clinical Trials Strategic Summit, on Friday, May 15, 2020.
Dr. Khatry will present the following at these events: Using Simulation to Estimate Potential Efficacy, Effectiveness, and Probability of Success in Biomarker-Stratified Clinical Trial Designs.
A chronic obstructive pulmonary disease example will be used to illustrate how clinical trials with biomarker enrichment designs can be simulated in computers to assess potential clinical efficacy, effectiveness, and probability of success. Such virtual simulations, when conducted with a range of plausible assumptions, can provide important insights for designing efficient clinical trials that will have high probability of success.
Other virtual attendees to the Clinical Trials Strategic Summit from Westat include Nancy Dianis,  Vice President and Practice Director for Clinical Trials; Melissa King, Vice President; Brenda Brewer, Associate Director; and Whitney Smith, Data Management Lead.