Deepak Khatry Presents on Biomedicine Design at 2021 Festival of Biologics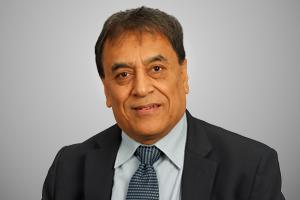 Deepak Khatry, Ph.D., will be presenting at the 2021 Festival of Biologics, which is being held virtually March 29-April 1, 2021. The Festival is the meeting place for the life science community to bridge the gap between academia and industry. Westat is proud to be a sponsor and will be exhibiting at the event.
Dr. Khatry will be presenting Implications of Designs in Biomedicine and Clinical Trials: A Case Study of Currently Marketed Anti-IL5 Biologics at 12 noon (ET) on Thursday, April 1, 2021. His presentation will cover:
A discussion on study design considerations that go beyond study success as defined by a statistically significant primary outcome
A case study of 3 anti-eosinophilic currently marketed biologics (mepolizumab, reslizumab, and benralizumab) for treating severe asthma
A presentation on Westat's expertise and capability in partnering with and assisting early biotech, established biopharma, and other institutions working to discover, develop, and market small molecule drugs, biologics, and diagnostics
Learn more on how Westat can support your clinical trials research needs:
Clinical Trial Services in Support of SARS-CoV-2 Research (PDF). Westat is a leader in designing, managing, monitoring, and delivering advanced clinical trials and epidemiologic studies. We support clinical research in emerging infectious diseases, such as SARS-CoV-2, Zika, and influenza as well as chronic and infectious diseases, including HIV/AIDS, cancer, and tuberculosis.
Clinical Data Interchange Standards Consortium (CDISC) (PDF). Enabling the interoperability of information systems is key to informing health care research. Westat provides CDISC-compliant data so that your study moves efficiently through the Food and Drug Administration's (FDA's) submission process.
Designing & Implementing Studies Using Medidata Rave's Unified Clinical Trial Platform (PDF). As a Medidata partner, Westat uses a full suite of Rave solutions offered on a single unified study platform. Our clients benefit from the process efficiencies of this approach and have peace of mind that Westat data services adhere to the highest industry standards.
Data Management & Database Development Services (PDF). Westat performs comprehensive data services, ensuring a prompt response to your study-specific needs, achievement of your study goals, and the fluid submission of your study to the FDA.
Study Design and Statistical Analysis (PDF). Westat provides clients with innovative, comprehensive study design and statistical analysis services. We provide solutions to meet the needs of a wide variety of products in various stages of the clinical development pipeline and to support regulatory submissions.