Dwight Feanny Joins Westat as Chief Information Officer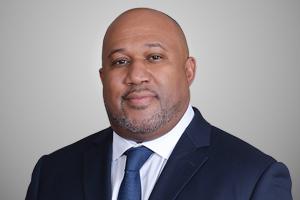 Westat announced today that it has hired Dwight Feanny as Vice President and Chief Information Officer. Mr. Feanny will manage corporate and project IT technologies, systems, services, and staffing. His areas of expertise include organizational and IT team leadership, infrastructure design and implementation, and data security management.
"We are happy to welcome Dwight to Westat and look forward to his contributions to our IT operations and strategy teams as we continue to bring innovative technology solutions to our clients' complex challenges," notes Westat President and CEO Scott Royal, Ph.D.
Mr. Feanny brings 2 decades of experience in the research and consulting industry to Westat. He most recently served as Manager of Information Technology Experience at McKinsey & Company, a global consulting company in which he led all technology implementation and operations for the Northeast region offices. In an earlier position, he served as the Senior Vice President of Information Technology for Abt SRBI, a leading market research company, where he managed technology operations, cybersecurity, enterprise systems, and data collection systems.