Erin Lomax Joins Westat's Education Studies Practice Area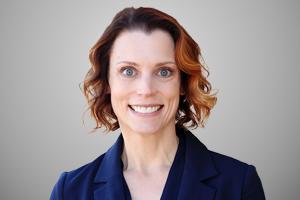 Erin Lomax, Ph.D., has joined Westat as a Senior Research Associate in the Education Studies Practice. Dr. Lomax specializes in federal education policy, in particular, the Individuals with Disabilities Education Act (IDEA) and Elementary and Secondary Education Act (ESEA). Dr. Lomax will be working as a content expert on the IDEA Data Center and Comprehensive Centers held by Westat to support states and districts in assessing students with disabilities and using assessment data for accountability and program improvement.
Dr. Lomax brings in-depth experience from her work at the U.S. Department of Education's National Center for Special Education Research and  the Congressional Research Service where she advised Congress on issues related to IDEA and ESEA through briefings and policy reports. She specialized in the assessment of students with disabilities under both laws. We welcome Dr. Lomax to Westat!