Gary Bond Receives 2020 Trailblazer Award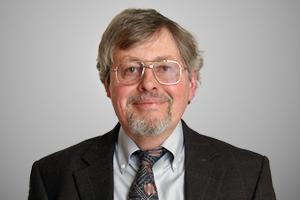 Gary Bond, Ph.D., a Westat Senior Study Director for Social Policy and Economics Research, received the 2020 Trailblazer Award at the 2020 Annual Conference of the Association for Behavioral and Cognitive Therapies (ABCT), which was held November 19-22, 2020.
Each year the Psychosis and Schizophrenia-Spectrum (PASS) Special Interest Group (SIG) of ABCT present the award to a mental health scientist practitioner who has made a pioneering impact on the knowledge and treatment of serious mental illness. This trailblazer presents their work at the ABCT Annual Convention and is presented with an award acknowledging their achievements.
Dr. Bond's Trailblazer address, "Measuring Fidelity to Evidence-Based Practices," discussed his work over the last 4 decades aimed at improving the quality of services for people with serious mental illness.