Groundbreaking Blood Donor Study Indicates Vaccinations Have Boosted Antibodies in U.S. Population
A nationwide SARS-CoV-2 seroprevalence survey of 1.5 million+ blood donor samples has revealed that combined infection- and vaccine-induced antibodies by May 2021 was 83.3%, up from 3.5% in July 2020 when no vaccines were available. Those who have been infected with or vaccinated against SARS-CoV-2 have reduced risk of subsequent infection.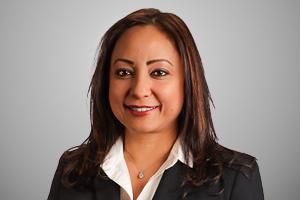 The findings of this ongoing study now appear in JAMA: Estimated US Infection- and Vaccine-Induced SARS-CoV-2 Seroprevalence Based on Blood Donations, July 2020-May 2021. Sunitha Mathew, M.S., an Associate Director in Westat's Public Health and Epidemiology Practice, is the project director along with a team that includes Jean Opsomer, Ph.D., as lead statistician, Rebecca Fink, M.P.H., as project manager, Wendy Van de Kerckhove, M.A., Erin Wiley, M.A., Irene Molina Manrique, M.S., Natalia Weil, M.S., and Robyn Ferg, Ph.D., as statisticians, and Matthew Levy, Ph.D., as data manager.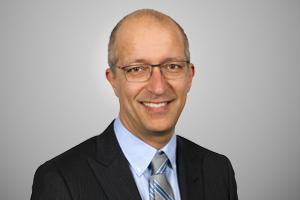 The Multistate Assessment of SARS-CoV-2 Seroprevalence in Blood Donors (MASS-BD) study is funded by the Centers for Disease Control and Prevention (CDC) with Westat partnering with Vitalant Research Institute, a premier transfusion medicine research organization. The project is a product of the unprecedented collaboration of 17 blood collection organizations representing blood donations from across all 50 states, Washington D.C., and Puerto Rico that are working together to pool samples and resources, with Westat providing the analysis and coordination during the ongoing global pandemic. The study is scheduled to continue until December 2021, and the results will be updated on the CDC's COVID Data Tracker.
The research team conducts repeated cycles of data collection, coordination, data management, and statistical analysis to successfully translate monthly sample-based seroprevalence to the general population. "Blood donors differ in non-trivial ways from the general public, so it was critical that we account for these differences in the creation of statistically valid estimates," says Dr. Opsomer. "Our Westat statistical team, therefore, developed weighting methods to align the geographic and demographic distributions of the monthly samples to those of the underlying U.S. population."
This study allows CDC to continue to
Assess increasing penetration of SARS-CoV-2 infection into distinct U.S. communities and demographic groups
Track the evolution of both infection- and vaccine-induced seroprevalence over the course of the pandemic
"To learn that over 80% of the U.S. population over age 16 have SARS-CoV-2 antibodies through vaccinations or prior infection is hugely consequential to public health," says Ms. Mathew. "We will be continuing to produce seroprevalence estimates through the Delta surge months, which will be even more important in understanding the impact of vaccinations."