Gulf War and Gulf Era Veterans' Long-Term Health to Be Studied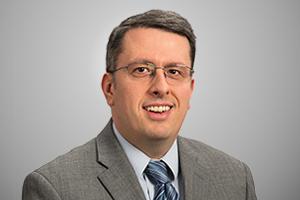 For the U.S. Department of Veterans Affairs (VA), Westat will conduct the latest wave of the Gulf War Longitudinal Cohort Study, the largest and longest-running study of the health effects of deployment to the 1990-91 Gulf War. ​This 4th wave examines the health status over time of a cohort of 30,000 veterans who deployed to the Persian Gulf and veterans who served elsewhere during the same time period to improve understanding of the long-term health consequences of military deployment 30 years after the war.
Westat will use a mixed-mode survey for this wave that includes web, mail, and telephone data collection. To address a broader trend of declining response rates in health surveys, Westat will use an adaptive design that tailors the data collection protocol based on response patterns to the previous waves. Veterans who are less likely to respond (based on previous waves) will receive the most intensive data collection protocol, and qualitative research with nonrespondents in previous waves will be used to tailor the communications.
"Westat has extensive experience conducting retrospective cohort studies for the VA and familiarity with the challenges inherent in such studies," notes Joseph Gasper, Ph.D., a Westat Associate Director for Social Policy and Economics Research and project director for this study. "We are also known for our work in health research, including epidemiological studies, statistical designs, and survey research. As a recognized leader in conducting military and veterans studies, we'll combine these capabilities that will inform the VA on meeting the needs of our veterans moving forward."