Honoring Our Women Leaders
To commemorate Women's History Month at Westat, we are spotlighting several of our women leaders who have succeeded in a wide range of fields and forged a path forward in their careers. Their efforts to foster innovation and change, encouraged by mentors, peers, and staff across the company, enabled Westat to remain at the forefront of our industry over the years.
Here, our change makers share a bit about themselves, their careers, and their contributions to their fields. We present their responses here, in their own voices, to celebrate them and their contributions to our collective success as a company.
Donna Durant Atkinson, Ph.D., Associate Director for Behavioral Health & Health Policy. I started my journey at Westat in November 2003 as a Senior Study Director. I came on board to help direct a project that I was leading at another company. So while I was new to Westat, I was not new to the project, which eased my work transition. But there was a transition in regards to the Westat culture; Westat was expanding and thinking of new ways of doing things and improving its business operations. My involvement on these Westat committees has been a highlight of my experience here.
One of the first initiatives that I got involved with was the summer internship program for underrepresented minority students that started in 2002. This effort opened doors for me, allowed me to meet and work with colleagues across the company and, at the same time, to give interns professional development opportunities. I remain proud of the contributions the interns made to our Westat work as well as the contributions my colleagues made to the professional development of the interns.
My philosophy while working at Westat, in addition to doing high-quality work in behavioral health research including using data analytic tools to help address the opioid crisis, is to continue to give back to my Westat community. I value the opportunity to make a difference and now, as an Associate Director, I can continue to affect change and grow our mission of improving lives.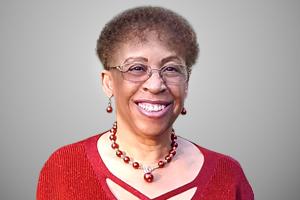 Donna Bennett, Senior Manager, Document Production Services (DPS) and Editorial Departments. I joined Westat October 22, 1984. I was hired as a Vydec operator, the office computer system that was used in those days. Since then I've been promoted to Supervisor, then Manager of DPS, and now Senior Manager of DPS and Editorial.
Over the years, the technology and software programs to meet emerging needs have exploded and become specialized. Thinking back on my early years, we used to cut and paste corrections on paper for proposals because we only had hard copies to work with to send for copying. Or we stuck the paper in a typewriter and used white-out to make corrections. We've come a long way since then. I've ensured my staff is up to date with the latest software and well trained when it comes to working in these software programs.
I have served as one of the leads on learning and meeting Section 508 of the Americans with Disabilities Act requirements so that agencies' electronic communications provide equivalent access to everyone, including employees and others with disabilities. Early on, Westat recognized that accessibility should be considered and planned for in all phases of a project lifecycle. Over time, standards have changed for designing, developing, and even testing information and communication technology, and my specialized 508 team has kept pace with those demands. Westat continues to be in the forefront of meeting these standards, providing access to users, providing solutions and saving clients time and money by harnessing this expertise in their projects' development. In some cases, our clients even come to us to help them develop their own internal 508 processes. I'm extremely proud to be part of that effort.
One of my fondest memories is creating an internal PSA to communicate to our Westat colleagues the importance of meeting 508 compliance standards and why they should contact our department to meet those needs. I, and a couple of my colleagues, acted out and video recorded a parody of Law and Order. In place of detectives investigating a crime, we had 508 specialists adept at checking documents for compliance investigating someone who sent an unchecked document to the client. It was a lighthearted, funny, and very successful way to convey the message. When taping the video, we had to redo several scenes because we were all laughing so hard we couldn't get through them. Even the Graphics video team doing the taping was laughing. It was a fun and collaborative way to convey an important message.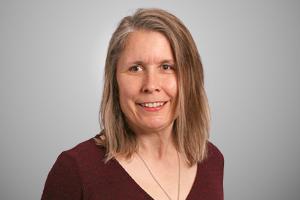 Jill DeMatteis, Ph.D., Vice President and Senior Statistical Fellow. I joined Westat as a statistician in 1995. One of my first project assignments was the National Household Education Surveys program (NHES), and I was very fortunate to have had the opportunity to be involved in the redesign of NHES about a decade ago. Perhaps the most memorable meeting I've been involved in was a meeting of the Technical Advisory Group (TAG) that had been commissioned as part of this redesign effort. The TAG, which comprised several very prominent statisticians and survey methodologists, met for 1 very full day to discuss the redesign. Up to that point, NHES had been a landline random digit dial (RDD) telephone study. With landline phone coverage on the decline, one design option was to add a sample of cell phone numbers. At that point, address-based sampling (ABS) was also emerging on the horizon, and the Westat team was discussing whether ABS might be a viable alternative to RDD for NHES. For the TAG meeting, we prepared a presentation that included an overview of the ABS approach we were considering. Relatively early in the day, it was clear that the discussion was heading away from RDD and toward ABS. We spent the latter part of the day discussing details of the ABS design and implementation, and brainstorming experiments that could be embedded into the design. The redesign contract issued by the National Center for Education Statistics called for a field test. Following the TAG meeting, we debriefed with the client and honed ideas for a design and set of experiments. A very large-scale field test was needed, and we convinced the client that it would be worthwhile to conduct a smaller pilot test prior to the large field test. 
The transition of NHES from landline RDD to a mail-based ABS approach (web-push didn't really gain traction until a few years later) was successful. The experiments resulted in several publications by Westat staff that were instrumental in helping the survey research community develop a set of best practices. Additionally, this effort contributed to Westat's emergence as a leader in ABS methodology, which has continued as we have been on the forefront of developments in multimode data collection. This work also led to my having the opportunity to participate as a member of an American Association for Public Opinion Research (AAPOR) Task Force on ABS—an interorganizational group tasked with producing a white paper that laid out state-of-the-art methods for designing and conducting ABS studies.
Having opportunities to participate in ground-breaking research that helps advance the field of survey research has kept the work interesting and meaningful to me—and the great thing is, Westat does a lot of ground-breaking research! Westat's a culture in which less experienced staff work side-by-side with very experienced staff—in my case, being able to work with world-renowned statisticians and survey methodologists—has truly fostered my professional growth.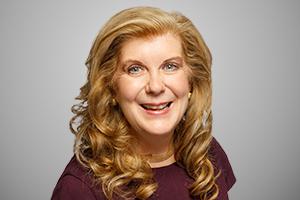 Nancy Dianis, M.S., Vice President and Practice Director for Clinical Trials. I joined Westat in June 2001 as a member of the Cancer Trials Support Unit (CTSU) training team. Within 3 months, I was a proposal manager for a National Cancer Institute's Division of Cancer Prevention opportunity that we were awarded in February 2002. I then served as the project manager.
It is rewarding to support projects that influence public health or offer new treatment options, such as for tuberculosis (TB) or oncology patients and gene therapy for children with congenital blindness, or revising the guidelines for the treatment of latent TB that are currently endorsed by the World Health Organization.
The landscape of clinical trials has changed; it is more regulated, which requires more security-compliant infrastructure and software. I like to bring a creative spark to my work as well as forward-thinking approaches to problem-solving. I enjoy sharing my knowledge in the pathophysiology of disease, working with a variety of client personalities, valuing the contribution of each member of the project team, and working with that team to deliver quality work.
Currently, I am leading efforts to strengthen our commercial life science business, including a dedicated website to develop this business; we're incorporating the theme of "Moving Forward Together" to further establish strong client collaborative relationships.
I have always experienced a Westat culture of inclusion, diversity, equity, and respect, regardless of education or position. This includes the willingness to listen respectfully to new ideas, develop innovative approaches to manage project teams, and formulate strategies to mitigate any issues. Westat fosters a culture of honesty and genuineness tempered with tactfulness and diplomacy.
My project work provided me the opportunity to travel internationally and experience many cultures. There are ordinary people around the world doing extraordinary work, often with limited resources, and making a difference in the lives of many. One fun experience was celebrating the National Heart, Lung, and Blood Institute's Global Health Initiative. The project was funded by a private/public partnership, so we had a festive celebration at a Bethesda restaurant to kickoff this important collaboration.
Babette Gutmann, M.A., Vice President and Practice Director for Education Studies. I came to Westat in late 1990 as part of a company acquisition. We joined a fairly new study area; we were all doing work in the area of education, both evaluation and technical assistance. We built that business, keeping existing clients and winning work with new clients. We always operated as a team, both then and now.
What I remember most about joining Westat was how welcoming everyone was, starting with Joe Hunt, the President at that time. My first Study Area Director, Alex Ratnofsky, gave us time and space—I had 2 young boys at the time, and I attended every sporting event while also managing to get project and proposal work done. I hope I have conveyed that same importance of work-life balance to others.
I have always felt supported in our efforts to grow our business, both as a project director and later (in 2014) as a Study Area Director, now called Practice Director. I cannot believe 30+years have passed so quickly! I am so proud of what we have accomplished.
What stands out for me over these years is being fortunate to be able to support several high-profile U.S. Department of Education initiatives; conversing with Governors in the 1990s as we supported the National Education Goals Panel (think college basketball with Governor Hunt of North Carolina and Kentucky Derby with Governor Patton of Kentucky); winning a $33 million contract in 2002, which became my first randomized control trial; and providing leadership as Education Studies won 3 comprehensive centers contracts, the IDEA Data Center, and a National Center for Educational Evaluation in 2019.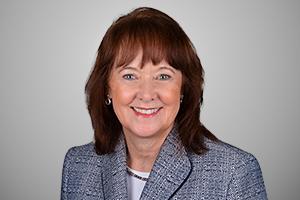 Marsha Hasson, M.S., Vice President for Project Systems and Applications. I started at Westat in September 1990, as a Senior Systems Analyst supporting the Health Studies Sector. Early on, I contributed to our success as the Coordinating Center for the Polyp Prevention Trial (PPT), which grew into other large coordinating center contracts that I led as IT Manager (Prostate, Lung, Colorectal, and Ovarian Cancer Screening Trial [PLCO], National Lung Screening Trial [NLST], National Children's Study [NCS]) and several smaller ones.
We continued to build on our approaches, methodologies, skills, and technological capabilities to ensure a sound infrastructure for these kinds of projects. Spanning 1990 to today, we were able to ensure that these longitudinal projects stayed technically relevant and innovative. These same technologies later contributed to the Population Assessment of Tobacco and Health (PATH) Study.
Today, as the Vice President for Project IT supporting 5 Practices and the Statistics group, I am committed to building a strong IT culture that fosters innovation, continued learning, and team building through a network of technical communities. This new foundation continues to evolve as we refine the interaction of the differing requirements of projects, staff, and emerging technologies to meet client needs. Our cloud-based research data platform (informally known as Peregrine) is a great example of what can be achieved in this environment. It is an exciting step forward.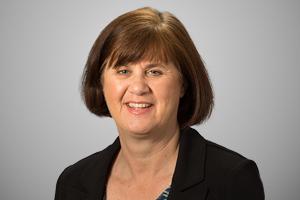 Jacquie Hogan, Vice President for Large Surveys. I came to Westat in 1997 as a systems analyst for a subcontractor. Initially Greg Binzer rejected my resume, but several months later the sub called me back about a different role. My first assignment was to lead the development of the systems that support the National Health and Nutrition Examination Survey (NHANES) household interviewing (some are still in use). I have an IT degree and previously worked for a university, Congress, and a satellite company but no research background, so obviously I had a lot to learn. In 2004, I came to the realization that there is no place that I would rather work, so I became a Westat employee. 
At Westat there are always opportunities to help with new projects or complex technical design issues; basically every day there is a chance to learn something new. I have always treasured Westat's diverse staff and strong female leaders throughout the company. As a young professional, especially as a mom, balancing work and family can be a challenge, but Westat has a culture that values family and understands the need for flexibility even when deadlines are looming.
Over the years, I have worked on several projects (mainly the National Children's Study [NCS] Coordinating Center, the Program for the International Assessment of Adult Competencies [PIAAC], the National Assessment of Adult Literacy [NAAL], the Adult Literacy and Lifeskills Survey [ALL]), but I always come back to NHANES. I am currently the project director. The work has taken me to cities big and small across the United States with its continuous data collection since 1999 until the start of the COVID-19 pandemic.
When I think about my years at Westat, as I like to tell job applicants, you will work hard and the assignments can be extremely demanding, but I always feel that every employee is focused on the same goals of contributing to world renown research and working together as a team to make each and every project a success.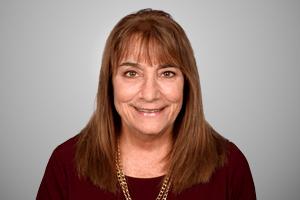 Kerry Levin, Ph.D., Vice President for Public Health and Epidemiology. In 1990, I was at a small company in Bethesda that focused on work in industrial/organizational psychology mostly for the U.S. Department of Defense (DoD). We were working on a proposal and in walks Veronica (Ronie) Nieva representing Westat as the prime. We spent long hours, including one all-nighter, finishing it up and dropping it off with 1 hour to spare (no online submissions back then). On the way to delivering the proposal, Ronie asked me if I would consider coming to work with her and her team. Several months later, I finally interviewed at Westat and was hired with the understanding that I would help build the military portfolio. I never worked on another military project since the day we dropped off that proposal. Other areas became more important to my professional development, particularly survey design and qualitative evaluation.
I have had invaluable opportunities to work on projects that highlight qualitative research and have worked with leading researchers who provided me the chance to grow our capability by funding research requiring this methodology. At Westat, I have helped to expand the research category "miscellaneous." What I mean by that is I've never had a substantive area of research, such as education or mental health. Rather, I have continued to develop my methodological skills and apply them to projects across a range of clients and topics, such as coding industry and occupation data, measuring passenger satisfaction with airport services, estimating American's giving and volunteering, evaluating understanding of survey questions across multiple languages and cultures, and evaluating consumer understanding and behavior about health-related information. All of this work represents new clients, new research adventures, and a variety of technical skills.
I was mentored by the best leaders Westat had to offer—Ronie Nieva, Tom McKenna, Joe Hunt, and Joe Waksberg. In addition to learning how to talk about statistics in plain language and how to be the Chair of the Institutional Review Board, I also learned how to pay it forward. That philosophy encouraged my growth and the critical role of being a mentor, always being able to learn from and mentor the best and brightest within my own team, as well as across the company. Westat has really smart people, the culture of learning and growing makes it a special place to work. It's a culture where you never stop challenging yourself.
Another thing about Westat's approach is to always say yes; you'll figure it out. Several years ago, when asked if we could conduct cognitive interviews in Chinese, the answer was yes. Well, what about Korean…Vietnamese…? We figured it out and ended up receiving a National Institutes of Health award for novel research.
I think what I do is increasingly more respected among the survey research community—qualitative work is getting more visibility and funding—even a required task in many large-scale data collection projects before a survey is fielded.
I look back and realize how many amazing colleagues and now dear friends I have made during my career and, looking forward, how many more exciting years I will have working with both current and new colleagues.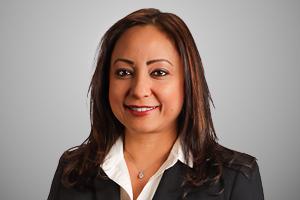 Sunitha Mathew, M.S., Associate Director for Public Health and Epidemiology. I joined Westat in 2002 as a young-ish study manager on the National Heart, Lung, and Blood Institute's (NHLBI's) Recipient Epidemiology and Donor Evaluation Study (REDS) program. Today I am a "seasoned" (code for older; not necessarily wiser) project director, leading the REDS-IV-Pediatric (REDS-IV-P), which is in its 4th 7-year cycle (funny story–I was interviewed for the study manager position by the same person who is now my NHLBI client!).
As an Associate Director in the Public Health and Epidemiology Practice, my research interests are in linking, standardizing, and harmonizing large, longitudinal datasets derived from electronic health records, claims, the National Death Index, cancer registries, and other electronic data sources and using big data techniques and tools in manipulating and analyzing such data to answer important scientific questions, especially related to COVID-19.
Coming from a basic science research background, the world of public health was new to me when I started my career at Westat. Looking back, what I have loved most about my 19 years here is that I have had continuous opportunities to acquire new skills and knowledge through the many projects and topic areas. I have met so many interesting and amazing colleagues who are thought leaders in their fields and learned so much from them, leading to my own professional growth.
Westat's accommodating and flexible work culture was key to my success as I juggled work and family responsibilities over the years. My first day on the job was when my son began kindergarten, and today he is a graduate student at the Sorbonne! Finally, and most importantly, I met my best friend here at Westat, for which I am eternally grateful!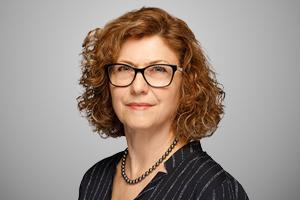 Leyla Mohadjer, Ph.D., Vice President and Senior Statistical Fellow. I joined Westat as a part-time statistician in 1983 while still working on my Ph.D. at George Washington University. Throughout the years, I have worked on a number of large-scale surveys sponsored by national and international agencies, including the U.S. Department of Defense, U.S. Environmental Protection Agency, National Institute on Drug Abuse, Substance Abuse and Mental Health Services Administration, National Center for Education Statistics, National Center for Health Statistics (NCHS), and the Organisation for Economic Co-operation and Development (OECD).
When I started at Westat, I had the privilege of learning from Morris Hansen and Joe Waksberg, and working with them to develop complex statistical designs, some still in use in several major surveys. In the years that followed, I worked on refining or developing sample design/selection and estimation procedures, and later worked on other aspects of sample surveys, such as nonresponse bias analysis and small area estimation, and developing standards on quality assurance and quality control procedures for international surveys. My major contributions lately have been to National Health and Nutrition Examination Survey (NHANES) (sponsored by NCHS) and the Program for the International Assessment of Adult Competencies (PIAAC) (sponsored by OECD) surveys.
Teamwork is an integral part of Westat's culture, and I believe it is the basis for our success across our projects. All that I have accomplished through the years have come from working with teams of outstanding statisticians and survey operations experts in the company. Teamwork has also created a great environment for growth opportunities for younger staff.There have been many memorable times across different projects, but at this pandemic time, what comes mostly to my mind are instances where countries (or agencies in the United States) had to make difficult decisions about their surveys because of some unforeseen disaster in the country. Ten years ago (March 11, 2011) an earthquake and tsunami, which was one of the deadliest natural disasters, destroyed a significant area in Japan. At that time, we were working with Japan to select its sample for an international household survey of adult literacy (PIAAC). This was also the year for collecting the data for this OECD-sponsored study. Despite such enormous challenges and difficulties, Japan was committed and continued to working with Westat and was able to start data collection in late summer. Since then, I have worked with a number of developing countries to assess the literacy of children who are out of school, and have been so impressed with their commitment and dedication to conduct these challenging household surveys despite the economic, safety, and all other challenges in their countries. Now the pandemic is creating a similar situation, this time across a wide range of countries (including the United States) in PIAAC. Again, countries are proving to be committed and focused, and we are hopeful that the survey will restart in the near future.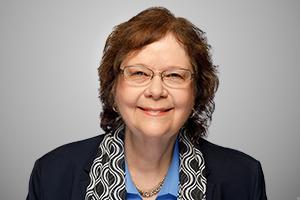 Jane Shepherd, Ph.D., Vice President of Research Operations Services. I joined Westat just as computer-assisted interviewing (CAI) and systems that support CAI were becoming increasing important in survey research. Westat was building its first large-scale telephone and data entry centers in Gaithersburg and Frederick, Maryland, and I made many visits to these locations as work was underway. These facilities became major centers for conducting computer-assisted telephone interviewing (CATI) and computer-assisted data entry (CADE). Within a few years, we were involved in planning for computer-assisted personal interviewing (CAPI) on portable computers that rapidly transformed into the laptops used today by our field interviewers. Coming to Westat at this time of rapid innovation and development efforts that made Westat a renowned leader in CAI surveys was an incredible opportunity. 
I was fortunate to have the opportunity to participate in projects or major efforts with teams that worked on large-scale rollouts of these new and evolving CAI technologies, management systems, and methods for CATI, CADE, CAPI, and subsequently web interviewing. These projects provided the opportunity to work with interdisciplinary, collaborative teams of research and technical professionals within Westat, and to travel throughout the United States to support these projects, troubleshoot systems, data management, and operational issues; observe CAI interviews in action; and participate in professional meetings and forums presenting information about Westat's capabilities in these important areas of survey research. Through my continued involvement in a variety of projects, I found that I enjoyed working at the intersection of operations and technology in our research studies, and today I head the Research Operations Services (ROS) Department. Over the years, the technologies and systems have evolved into a host of additional CAI capabilities, including audio self-interviewing and video interviewing.
When I first came to Westat, my plan was to stay for a few years. Today I am still surprised to find myself here decades later! Working with highly regarded colleagues across multiple disciplines, and being a part of teams working at the edge of survey research innovation is exciting. Westat has conducted many landmark research projects using CAI technologies that truly are representative of our tagline "Improving Lives Through Research."
Employee ownership and transparency are important aspects of our culture that I value. I also appreciate the opportunities that Westat provides for junior staff to move into career paths and pursue advanced coursework or degrees. As the first person in my immediate or extended family to attain a college degree, I find it very rewarding and inspiring to see how many staff members have taken advantage of these opportunities to find careers in research and technology with Westat's support.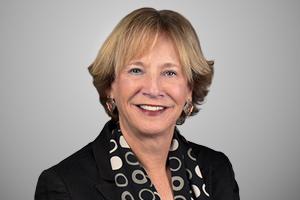 Renee Slobasky, M.S., Senior Vice President and Member of the Board of Directors. As a woman who has worked at Westat for 47 years and a member of the Board, I am pleased to participate in Westat's celebration of Women's History Month. I think that it is great to recognize the contributions that women have made to our organization. Women make up half of the workforce at Westat and have been crucial to its success. As an ESOP, we have a culture that equally encourages, supports, and rewards the best work of all its employees.
I was hired by Westat shortly after it won its first national in-person survey, the National Survey of Family Growth. It was an exciting big win for the company, and we were breaking new ground developing a national field force, training programs, field procedures, and management systems. Over the years, through wins on larger and larger data collection studies, we steadily built our survey capability and reputation as an industry leader. Client satisfaction, collaboration, and quality standards were the guiding principles that fueled our success.
When I joined Westat back in the '70s, all 100 employees fit in a small building on Nebel Street in Rockville. I have fond memories of lunches out at the Far East restaurant and the Eatery at the White Flint Mall, racquetball with Westat friends at Courts Royal next door, and drinks after work at the Colonial Bar on Rockville Pike. Back then, the Christmas party was a dress-up affair with live music and the whole company attending.
It has been so rewarding to help build a wonderful company and to work alongside so many talented people. My career at Westat has never been boring, and I am grateful for the opportunity.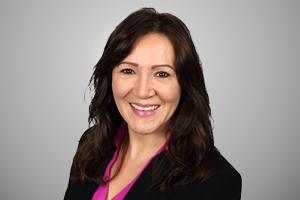 Joann Sorra, Ph.D., Associate Director for Behavioral Health and Health Policy. For more than 20 years, I have conducted applied research focusing on organizational culture and patient safety in health care, and patient and caregiver experiences with health care. I began working at Westat in 1999 evaluating a medical error reporting system in hospitals. In 2000, a landmark report entitled To Error Is Human: Building a Safer Health System raised national awareness about patient safety and recommended that health care organizations develop a culture of safety to improve the quality and safety of care provided.
In a subsequent project for the Agency for Healthcare Research and Quality, I developed a survey to help hospitals assess the extent to which their organizational culture supports patient safety. Since then, a growing team at Westat has developed new surveys for other health care settings. Our work on the Surveys on Patient Safety Culture (SOPS®) has had widespread impact throughout the United States and internationally, with 43 translations administered in 95 countries.
In my experience as an industrial-organizational psychologist who studies individual and group behavior in the workplace, health care organizations are the most complex type of organization that exists. I am constantly humbled and challenged by this complexity in my research. When health care organizations foster an organizational culture that not only supports providers and staff but also takes into consideration the needs and preferences of patients and caregivers, then the system yields its best outcomes for all.
Westat's vision is to improve lives through research, which is what I strive to accomplish every day through my work.
I think that it is great to recognize the contributions that women have made to our organization. Women make up half of the workforce at Westat and have been crucial to its success.
- Renee Slobasky, Senior Vice President, Member of the Board of Directors