Improving Adherence to a Daily Pill for HIV Prevention
Daily oral pre-exposure prophylaxis (PrEP) prevents HIV infection, but its effectiveness depends on one's adherence. Do financial incentives or social media support improve adherence to daily oral PrEP among young racial/ethnic minority men who have sex with men?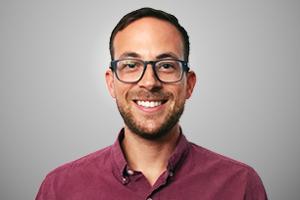 Westat Senior Study Director/Epidemiologist Matthew Levy and colleagues at George Washington University will share findings from a pilot randomized controlled trial at the virtual IDWeek 2020 to be held October 22-25, 2020.
Chelsea Ware, Andrew Sparks, Matthew Levy, Hilary Wolf, and Marc Siegel. (Presentation). Null Effect of Financial Incentives or Social Media Support on PrEP Adherence in a Randomized Controlled Trial of Young Men Who Have Sex with Men of Colour.