Improving Safety on the Road: NHTSA Awards Westat Broad Range of Transportation Contracts
Westat's Center for Transportation, Technology & Safety Research is excited to be underway on important research work recently awarded by the National Highway Traffic Safety Administration (NHTSA) of the U.S. Department of Transportation (DOT). This work aims to reduce driver distraction, improve situational awareness in automated cars, reduce the risks of vehicle failures, and estimate restraint use for drivers as well as passengers, including our most vulnerable—infants and children.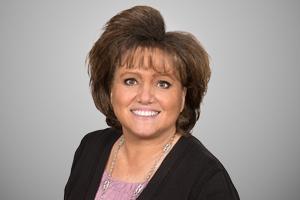 "As researchers, we are always searching for ways to build on the current state of transportation safety knowledge and support NHTSA in its mission to prevent serious and fatal injuries due to traffic crashes," notes Westat Senior Study Director Doreen De Leonardis, Ph.D. "These new projects will allow Westat to inform a broad range of work in support of NHTSA's goals and, ultimately, help to maintain safer roads."
Novel Ways to Assess the Prevalence of Driver Distraction on the Roadway. Driver distraction is a substantial and contributing factor in traffic crashes, injuries, and fatalities. The 2019 data show that driver distraction was a reported factor in 3,100+ traffic fatalities, up 10% from 2018. Distraction can take many forms, some of which are not directly observable and are, therefore, difficult to detect, categorize, and quantify. Westat will determine novel ways to assess the prevalence of driver distraction on the roadway using technological innovations and automations (e.g., camera and artificial intelligence [AI] technology). Our research will include a literature and technology review, interviews with technology developers and end users, and the design of a field study to evaluate emerging distraction detection methods.
Transferring System Knowledge to Drivers to Enhance and/or Accelerate Situational Awareness During Handoff. Each year, new cars are equipped with more and more features that allow them to control acceleration, braking, and lane centering without the driver having to do anything. However, as cars become increasingly automated, drivers may lose awareness of their surroundings and, when needed, may lack the necessary situational awareness to safely resume control. Our researchers are investigating ways to help with this issue. A series of experiments will include laboratory, driving simulator, and on-road research.
Human Factors Considerations for Vehicle Fail-Safe Strategies. Vehicle equipment failures can occur in many different ways, causing vehicle impairment or disability. It might be difficult or impossible for drivers to safely bring the vehicle to a stop and avoid other traffic presenting risks for drivers and passengers, pedestrians, nearby traffic, and roadside assistance responders. NHTSA requires research to investigate the nature of vehicle failures and how drivers behave during and after these failures. Westat will review literature and best practices on vehicle failures and mitigation approaches, identify critical safety issues and knowledge gaps, and conduct expert interviews and focus groups to help address knowledge gaps. Our partner will conduct a driving simulator experiment to further explore driver thought processes and behaviors surrounding vehicle failures.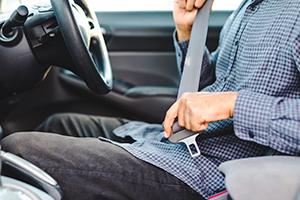 State Seat Belt Surveys Road Segments Reselection. Every year, each U.S. state must plan and conduct a seat belt observation survey. Per federal law, the states must also update those plans every 5 years by selecting new observation sites and these plans must meet certain standards. Westat will evaluate and approve the states' plans for identifying and selecting these sites. Over the course of 2 years, Westat will develop a web-based collaboration site to operationalize the work, review seat belt survey plans and their corresponding samples, give feedback to the states and NHTSA, and, ultimately, help states become compliant.
2021 National Occupant Protection Use Survey (NOPUS). NOPUS is the only nationally representative, probability-based survey of seat belt, motorcycle helmet, child restraint, and driver electronic device use in the United States. The survey runs every year in June and has been conducted by Westat since 1999. We hire 140 field staff to collect data from approximately 3,000 sites over the course of 3 weeks. The data will help identify safety issues and develop and evaluate the effectiveness of programs to encourage safer driving.
2021 National Survey of the Use of Booster Seats (NSUBS). NSUBS is the only probability-based nationwide survey focused solely on child restraint use in the United States. Westat conceived, evaluated, and has implemented the research design annually from 2006 through 2009 and biennially since 2011. NSUBS provides national estimates of the appropriate use of restraints among child passengers in accordance with recommendations based on age/height/weight categories. Data collectors travel to selected business locations throughout the country to intercept vehicles with child occupants as they enter parking areas. The survey data produce estimates of restraint use by demographics, geographic, and other characteristics and will inform on the most effective way to protect young children traveling in vehicles.