James Jenness Discusses Keeping Pedestrians Safe in Our Automated Vehicle World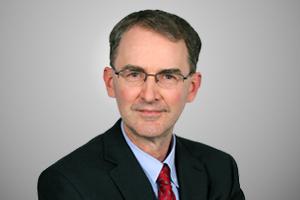 James Jenness, Ph.D., a Westat Associate Director and Manager of Human Factors Research in our Center for Transportation, Technology & Safety Research, has been invited to serve as a guest speaker at the upcoming virtual educational seminar series, Technology Takes the Wheel®. In his presentation, "External Human Machine Interfaces for Autonomous Vehicles: Design Challenges," Dr. Jenness will explore the opportunities and challenges regarding self-driving vehicles, and safety of people sharing the road with them..
The 2-hour session, Keeping Pedestrians Safe in the Autonomous Vehicle World, takes place Friday, February 26, 2021, starting at 11 a.m. (EST). This event is free and open to the public. Register for the seminar: Technology Takes the Wheel
Dr. Jenness commented, "I'm excited for this opportunity to discuss automated vehicle safety with the other panelists and the engineering faculty and students at The University of Toledo."
Technology Takes the Wheel is co-sponsored by The University of Toledo's College of Engineering and AAA Northwest Ohio. Technology Takes the Wheel ® events map the transition to autonomous vehicles and how they impact the engineering world as well as the world at large.