Jean Opsomer to Receive American Statistical Association 2022 Founders Award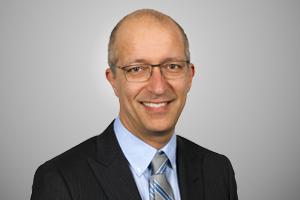 Jean Opsomer, Ph.D., a Westat Vice President and Statistical Fellows Committee Co-Chair, will be honored with the 2022 American Statistical Association (ASA) Founders Award for his distinguished service to and impact on the association. A Fellow of the ASA, Dr. Opsomer has been a stalwart leader for its mission, serving many key roles on committees over the years, including currently as Chair of the Survey Research Methods Section.
The Founder's Award recognizes Dr. Opsomer's service in a leadership capacity to ASA over the past 20+ years. It is the highest award ASA bestows; awardees are nominated by the membership. The award will be presented Tuesday evening August 9, 2022, at the Joint Statistical Meetings (JSM), which is being held August 6-11, 2022, in Washington, DC.
"This recognition by my peers is a great honor, for which I am very grateful," noted Dr. Opsomer. "The ASA provides a crucial community and platform for professionals working in statistics and data science, so I am delighted to continue helping them achieve their mission."
In his 25-year career, Dr. Opsomer has developed statistical methods for flexible model building, variable selection, and evaluation, with an emphasis on semiparametric and hierarchical modeling and statistical data integration. He is responsible for the statistical methodology of several large-scale Westat survey projects.
His many contributions and honors include serving currently as a member of the Statistics Canada Advisory Committee on Statistical Methods; Associate Editor for Survey Methodology; and as Adjunct Professor in the Department of Mathematics at the University of Maryland, College Park. 
Dr. Opsomer is a Fellow of the Institute of Mathematical Statistics and an Elected Member of the International Statistical Institute. He is the recipient of the Carver Medal of the Institute of Mathematical Statistics and the Cox Award of the Washington Statistical Society.