Jenna Scott on Providing Technical Assistance to Help Grantees Improve Education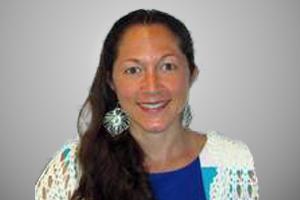 Grantees in the federal education sphere face a number of challenges to successfully implement their grants. In addition to building capacity to meet their program goals, they must also meet the legal requirements of the U.S. Department of Education (the Department). A key factor in grantees' success is the quality of the technical assistance (TA) they receive. Jenna Aurand Scott, Ph.D., a Westat Senior Study Director with 15+ years of experience delivering and leading TA for education programs, discusses how to define truly effective TA.
Q. What constitutes effective TA?
A. Effective TA must be situated within the context of the education policies, regulations, and statutes that guide each federal program sponsor. Within that context, TA providers must determine the federal program's needs as well as the needs of its grantees to reach the goals and outcomes for the larger program and all its grantees.
Q. How does Westat begin the process of providing TA?
A. We have many years of experience in providing TA so we are experts in the kinds of TA that grantees need, and we plan accordingly. There is not a "one size fits all" model; we use a systems approach that guides our work. We've supported the Department in developing a comprehensive grants management system that includes a compliance monitoring process to assess grantees' progress against grant requirements—all the while delivering evidence-based TA to support grantees in effectively reaching program and grantee-specific goals. TA is not a one-way flow of information and support; it is a collaborative process that involves continuous refinements.
Q. Does Westat provide both individual and group TA?
A. Yes, we provide both kinds of support. For common areas of need within a program, we often offer group TA support to help grantees gain helpful knowledge—including tools and resources—to strengthen their grants. For individuals, we may recommend areas for improvement and custom design action plans to help them achieve successful outcomes. This support is provided through on-site and virtual "visits"—more so the latter these days, given the pandemic.
Q. How do you encourage grantees to reveal their needs since some may shy away from uncovering weaknesses?
A. It's a collaborative process grounded in strong relationships with our grantees. We know that a good rapport promotes trust and encourages honesty, and we assure grantees that we are not trying to capture or report on their mistakes. We are there to help. We also make ourselves available and accessible so they can reliably reach us.
Q. Can you elaborate on the kinds of TA Westat provides?
A. We provide TA across many content areas in the early education through college and career readiness and success spaces. Based on the content area and federal program requirements, we design our TA to help support grantees in implementing evidence-based interventions to sustain their project beyond the grant period. While our TA often involves one-on-one consultations with grantees, we typically create a public-facing website that shares tools and resources that focus on the best and promising practices for the specific grant program. We also facilitate Communities of Practice to enable grantees to connect, learn from each other, and share their successes.
Q. What are some examples of Westat's TA work?
A. Westat provided TA to Investing in Innovation (i3) program grantees so they could develop and implement innovative, evidence-based education programs to close achievement gaps, increase high school graduation rates, and improve college enrollment and completion rates. The grantees included local and state education agencies, universities, and nonprofits. Later, Westat was tapped to continue to assist grantees through the Education, Innovation, and Research (EIR) Program.
For the Teacher Incentive Fund (TIF), we helped grantees navigate the complexities of this program focused on executing new equity-focused reforms in educator effectiveness, including human capital management systems that centered on innovative professional learning. We also provided logistical support for annual grantee meetings, and analyzed and reported project information required by the Government Performance and Results Modernization Act.
Other work for the Department has involved ensuring states were spending their Title II, Part A funds properly and helping them consider evidence-based ways to allocate money to best support their educators and students.
Q. What does Westat hope to achieve through its TA services?
A. Our goal is to support federal education programs in building grantee capacity to implement evidence-based interventions with high fidelity and sustain the projects beyond the grant period to improve education outcomes. We know we are successful in building TA when we can walk away from a grantee or grant program and continue to see effective, sustainable impacts.
We design our TA to help support grantees in implementing evidence-based interventions to sustain their project beyond the grant period.
- Jenna Scott, Ph.D., Senior Study Director, Education Studies