Jennifer Fulton to Discuss Clinical Data Standards at PharmaSUG 2021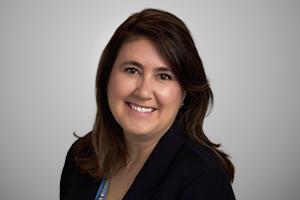 Westat's Jennifer Fulton, M.S., will be presenting at the virtual PharmaSUG 2021 Conference to be held May 24-27, 2021. Her presentation is one of 200 paper presentations, posters, and hands-on training sessions. PharmaSUG is a software users group of life science and health research professionals focused on applying technological solutions in data analytics and regulatory support.
Ms. Fulton's paper, CDISC ADaM Phases, Periods, and Subperiods:  A Case Study (Paper DS-014), will be featured on Monday May 24, 2021, at 2 pm (ET). (Only paid attendees have access.) She will address the complexities of programming datasets for studies that are broken into phases, periods, and subperiods under the CDISC Analysis Data Model (ADaM) by sharing her experience on a recent clinical trial project.