Jennifer Fulton to Present on ADaM Issues at 2021 CDISC US Interchange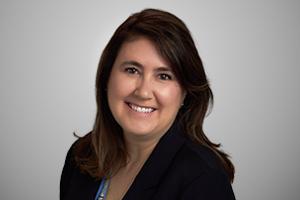 Jennifer Fulton, M.S., a Westat biostatistician, will provide a case study on CDISC ADaM phases, periods, and subperiods at the 2021 CDISC US Interchange to be held October 18-22, 2021, a hybrid conference event. The theme of this year's meeting is With Standards—Science Will Prevail.
Ms. Fulton will provide her virtual presentation on October 20, 2021, at 4:30 pm (ET). ADaM is one of the required standards for data submission to the Food and Drug Administration. Many typical clinical studies are comprised simply of screening, treatment, and follow-up time periods. Occasionally the treatment portion of the study needs to be divided further into analysis periods, and subperiods. "This paper will present a case study on an actual clinical trial that presented interesting challenges for the correct implementation of the ADaM guidelines for these variables," notes Ms. Fulton.