Jeri Mulrow on How Data Science Can Help Solve America's Complex Dilemmas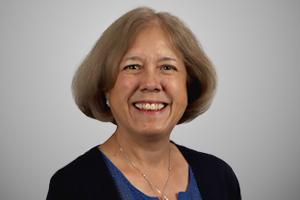 With the enormous problems facing the nation, the potential for data science to be the game-changer that can help tackle them is being recognized. Westat's Jeri Mulrow, M.S., Vice President and Director of Statistics and Evaluation Sciences, explains what questions data science can help answer, where the field is headed, and what is needed to strengthen its foundation and effectiveness as a tool for the public good.
Q: What kind of questions can data science help answer?
A: Data science provides us the ability to capture, synthesize, harmonize, and analyze massive amounts of structured as well as unstructured data to generate knowledge and insights. There are so many potential areas of applications, but some complex questions that affect social and economic policy decisions include: How does your local community impact your economic mobility? What are the drivers of crime and how might they be mitigated? How does a skilled technical workforce contribute to the growth of the economy?
Q: You highlighted specific foundational elements needed to enable data science to inform policy changes in your keynote speech at the Data Science for the Public Good (DSPG) Symposium in August. What are those elements?
A: To effectively contribute to public policy decisions at all government levels, we need laws and guidance that protect confidentiality while allowing government agencies to share and link their data. We also need more people skilled in the interdisciplinary field of data science, including statistics, computer science, and systems architecture, along with those who have subject matter expertise. More advanced technology and tools are needed to handle and process large amounts of structured and unstructured data. And we need more funding. All of these pieces are coming together now, and we can start to see the many possibilities for using data science to do public good.
Q: What do you see as some of the greatest challenges to advancing DSPG?
A: It's essential that we have more laws protecting privacy and confidentiality and greater guidance on the ethical uses of linking, sharing, and analyzing personal data. Ensuring continued government-wide leadership and more public-private partnerships are other challenges.
Q: What is Westat's role in harnessing data science to do social good?
A: Today, Westat is uniquely positioned to process and manage large and diverse data sources to support clients' needs. For example, we are gathering large volumes of electronic health records into longitudinal data sets to study progression to type 2 diabetes. Westat ingests, processes, and harmonizes the data for supervised machine learning models to predict who is likely to develop diabetes. For another study for the Centers for Disease Control and Prevention, we have created an automated research data pipeline to process and standardize data from multiple blood collection organizations for analyses and visualizations.
Q: Are you optimistic about the future of data science to do public good?
A: Yes, I am. The necessary foundations are being laid. The discussions on ethics have started. Data scientists are working on a variety of projects through public-private partnerships; more people are gaining the necessary skills; and funding is becoming more available. So yes, I'm optimistic that using data science tools and techniques will enhance the research and open up a rich resource to inform and help us make better decisions to bring about positive change in society.
It's essential that we have more laws protecting privacy and confidentiality and greater guidance on the ethical uses of linking, sharing, and analyzing personal data.
- Jeri Mulrow, M.S., Vice President, Director of Statistics & Evaluation Sciences