John Hitchcock Joins Westat as a Principal Research Associate for Education Studies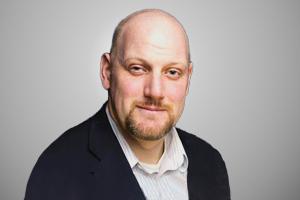 John Hitchcock, Ph.D., has recently joined Westat as a Principal Research Associate. He specializes in mixed methods evaluations, particularly those used to understand interventions designed to support students with special learning needs. Dr. Hitchcock has served as a co-principal investigator on several randomized controlled trials and is currently co-leading one of Math for All, a professional development program for elementary school math teachers. He has made major contributions to the development and application of research standards under the Institute of Education Sciences' What Works Clearinghouse.
Dr. Hitchcock has co-authored 60+ works on advancing mixed methods research and other topics, including a handbook he is currently working on as lead editor: The Routledge Handbook for Integration in Mixed Methods Research.
Prior to joining Westat, Dr. Hitchcock was a principal associate with Abt Associates and earlier, director of the Center for Evaluation and Education Policy at Indiana University. We welcome Dr. Hitchcock to Westat!