Karin Wolfe Recognized as a 2023 NAA Emerging Leader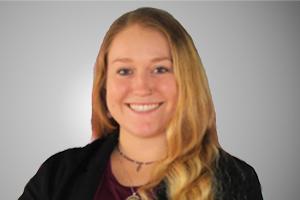 Westat's Karin Wolfe has been recognized as a 2023 Next Generation Emerging Leader by the National AfterSchool Association (NAA). This honor spotlights individuals who have developed programs that influence beyond their individual work to organizations and communities, are actively engaged in efforts to elevate the afterschool field, and their continual efforts to grow as leaders. Wolfe is a Westat training specialist who produces virtual and live educational training and technical assistance products in the afterschool space with the Texas Afterschool Centers on Education (ACE) 21st Century Community Learning Centers (CCLC).
As a Next Generation Emerging Leader, Wolfe will be recognized at the NAA Annual Conference in March 19-22, 2023, to be held in Orlando, Florida, and will participate in several high-profile events throughout the year that link with the U.S. Department of Education and others in Afterschool and Summer Learning.