Kelly Daley Joins Westat as an Associate Director in the Large Surveys Practice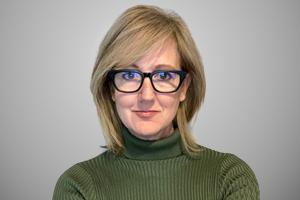 Kelly Daley, Ph.D., has recently joined Westat as an Associate Director where she will provide leadership on survey projects. Her initial assignment will be working with Jacquie Hogan, a Westat Vice President and Associate Director, on the Program for the International Assessment of Adult Competencies (PIAAC). Dr. Daley specializes in instituting operational, technical, and personnel changes to improve quality and efficiency of data collection services, increasing capacity to conduct multimode research. She has served as principal investigator or project director on studies for a wide variety of clients, including the U.S. Department of Labor, U.S. Citizenship and Immigration Services, Feeding America, and the National Academy of Sciences.
Before joining Westat, Dr. Daley was a vice president at IMPAQ International in the Workforce and Family Support and Survey Research Division. She was vice president of the Family, Workforce, and Nutrition and Survey Research at Abt SRBI, Abt Associates; co-director of the University of Chicago Survey Lab; and a public policy lecturer at the Social Sciences Collegiate Division of the University of Chicago. We welcome Dr. Daley to Westat!