Kerry Levin to Speak at Leadership Montgomery Workshop About the Role of Research & COVID-19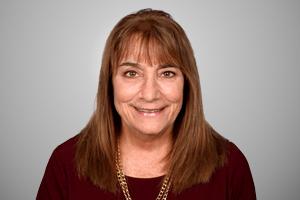 Kerry Levin, Ph.D., a Vice President and Associate Director at Westat, will be a featured speaker for a Leadership Montgomery virtual workshop focused on how research touches our daily lives and how it will play a critical role in shaping our future. The webinar, "What Will COVID-19 Teach Us? Research's Role in Shaping Our Future," will be held on Thursday, January 7, 2021, at 4 pm EST.
Dr. Levin will discuss
The design and implementation of a study that focuses on the impact of Americans' beliefs about contracting COVID-19 and probable health outcomes
How attitudes and behaviors have changed since the pandemic began
What researchers can do with data that are in the news
"COVID-19 continues to be a public health challenge, and we have to fully comprehend the long-term effects on society," notes Dr. Levin. "Research will play an essential role in this endeavor."
Leadership Montgomery educates and connects leaders to advance Montgomery County, Maryland, by fostering relationships, which play a vital role in developing key programs within the county. Westat, one of the largest employers in the county, is a long-standing sponsor of Leadership Montgomery.