Kristin Flanagan Joins Westat to Continue to Enhance National and International Data Collection Capabilities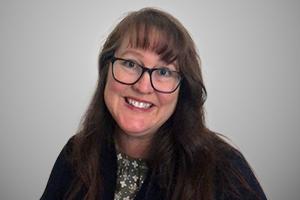 Kristin Flanagan, Ph.D., has joined Westat as an Associate Director for Large Surveys. She comes to us with significant expertise in methodology, analysis and reporting, assessment and survey development, data delivery and documentation, and project support. Her areas of focus include human development and education. She will be joining our teams that work on the Program for International Student Assessment (PISA), Progress in International Reading Literacy Study (PIRLS), the Program for the International Assessment of Adult Competencies (PIAAC), the Early Childhood Longitudinal Study (ECLS), as well as on several other longitudinal data collections. Her skills will continue to enhance projects' cost and time efficiencies, staff collaboration, and attention to quality.
Prior to joining Westat, Dr. Flanagan was a Managing Researcher for the American Institutes for Research (AIR) supporting the Education Statistics Services Institute Network (ESSIN). She also served as Senior Technical Advisor on AIR's Regional Educational Laboratory South West (RELSW) project for the Institute for Education Sciences (IES).