Lauren Laimon on 2022 Top 50 Women Leaders of Maryland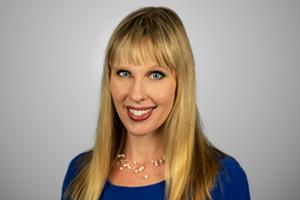 Lauren Laimon, M.S., a Westat Senior Study Director for Clinical Trials, has been selected as one of the 2022 Top 50 Women Leaders of Maryland by Women We Admire. The organization provides news and information on today's women leaders in the state, recognizing the achievements of exceptional women and their dedication to their profession and serving as role models for others.
At Westat, Ms. Laimon leads work that informs public health interventions for adolescents and young adults affected by HIV in resource-limited settings in South America and Sub-Saharan Africa. She has published on this work. Her interest in helping children and youth continue outside the workplace. She founded the 4 Season Giving Tree, a grass-roots nonprofit organization that creates the infrastructure needed to fulfill the immediate needs of disadvantaged families by providing new and upcycled donations from the local community.
"If you see a problem in the world, take action," encourages Ms. Laimon, "because we all can make a huge difference in the lives of others."