Lindsay Giesen Discusses a Team-Based Approach to Coding in New Podcast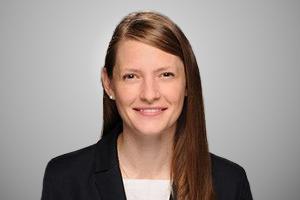 Trying to code a large volume of qualitative data in a short amount of time and need some pointers? Tune in to the latest episode in the NVivo's Podcast Series, Between the Data. In Episode 19, Westat's Lindsay Giesen shares her experiences with leading teams in coding and discusses a recent journal article she coauthored that was published in the International Journal of Qualitative Methods: Structuring a Team-Based Approach to Coding Qualitative Data.
In the podcast, Ms. Giesen answers questions, including
What lessons did you learn from trying to manage a team of qualitative coders?
How did a team-based approach help or hinder the coding process?
What kinds of staff were part of the team, and what did they each contribute?
How did you structure and facilitate meetings with the team throughout coding, and why were those meetings helpful?
What advice would you give to someone else who is trying to lead a team in coding qualitative data?
Listen to the full interview: NVivo Podcast—Between the Data