New Tool for Gathering Data on Early Psychosis: EPINET's Core Assessment Battery (CAB)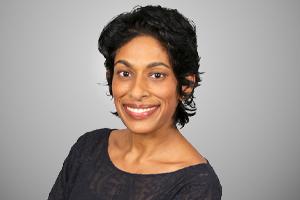 To accelerate practice-based research into treatment approaches for early psychosis, EPINET—a national learning health care system that focuses on early psychosis—has introduced the Core Assessment Battery (CAB). It aggregates data gathered at Coordinated Specialty Care (CSC) clinics and facilitates research to improve early psychosis care through identification, clinical assessment, intervention effectiveness, and recovery outcomes among individuals experiencing early psychosis. The client self-assessments are also available in multiple languages for widespread use. EPINET, the Early Psychosis Intervention Network, is sponsored by the National Institute of Mental Health (NIMH). Westat created and coordinates the EPINET National Data Coordinating Center (ENDCC).
The CAB aggregates client self-administered and clinician-administered data gathered across EPINET clinics. It includes standardized measures and individual items that assess key domains of early psychosis, including psychopathology, recovery, contextual factors, and treatment.
Several of the benefits to clinicians include the ability to
Interpret client scores and use data in a meaningful way for clinical intervention or quality improvement
View and understand client improvement and change over time
Use web tools to view and compare clinic data to aggregate data
Learn about research findings and lessons learned from EPINET
"The CAB helps build a common language across early psychosis service providers," explains Westat's Preethy George, Ph.D. "It provides a national common metric that is used in 101 EPINET clinics across the United States. The CAB is available on the website so that clinics outside of EPINET can also use it. Over time, aggregated CAB data will give us the power to examine important research questions in early psychosis and extend EPINET's learning health care impact."
Learn more: