OPM's FEVS Helps Measure Success; Adding DEIA in 2022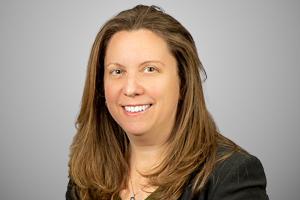 The President's Management Agenda (PMA) specifically spotlights the Office of Personnel Management's (OPM's) Federal Employee Viewpoint Survey (FEVS) as a key metric for gauging performance on the President's Priority 1 goal of strengthening and empowering the federal workforce. Westat has helped carry out the OPM FEVS since 2004. The OPM FEVS helps federal agencies quickly address key workforce issues and develop an engaged, innovative, and productive workforce.
The PMA also mentions new diversity, equity, inclusion, and accessibility (DEIA) measures that are being finalized. Westat has recently completed analyses on these new DEIA measures, based on items that were tested in the 2021 OPM FEVS. These new measures should debut on the 2022 OPM FEVS.
"The OPM FEVS is a government-wide survey to employees in over 80 federal agencies. It has been an important metric over the years to assess aspects of the workplace that are important for successful agencies," notes Naomi Yount, Ph.D., a Westat Senior Study Director and Project Director/Project Manager for the OPM FEVS. "With the PMA setting specific goals of increasing engagement and assessing and promoting DEIA, we are very pleased to collaborate with OPM to ensure best practices in survey administration, analysis, and reporting."
Learn more:
Biden's Management Agenda Update Adds Metrics to Workforce Goals