Robert Drake Discusses Supported Employment Model on MDRC Podcast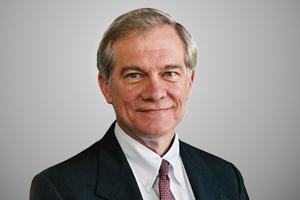 Robert Drake, M.D, Ph.D., was featured on the April Evidence First MDRC podcast: Testing a Successful Employment Model in a New Context. He discusses Individual Placement and Support (IPS), a model for helping people who have serious mental illness find employment.
Dr. Drake is a Westat Vice President for Behavioral Health and Health Policy and co-developed the IPS model of supported employment, an evidence-based practice now used across the U.S. and around the world. He was interviewed by Leigh Parise, MDRC Associate Director of Program Development and Senior Research Associate.
Their discussion focuses on the IPS model, Breaking Barriers implementation of the model, and the further analysis to be done under the Building Evidence on Employment Strategies for Low-Income Families (BEES) project.