Robert Fay Honored with 2022 SAE Award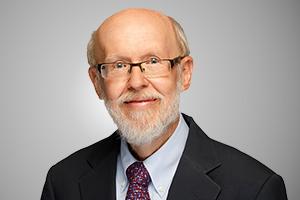 Robert Fay, Ph.D., a Westat Senior Scientist and Senior Statistical Fellow, has been awarded the 2022 Award for Outstanding Contribution to Small Area Estimation (SAE), which was presented at the 2022 SAE conference in May. The award is in recognition of his outstanding contribution to the research, application, and education of SAE. Each year, the winner is selected from a worldwide set of nominations.
Dr. Fay, who is also a research professor in the Joint Program in Survey Methodology at the University of Maryland, has 40+ years of experience in multiple aspects of sample surveys, including small area estimation. He is also a Fellow of the American Statistical Association, a Fellow of the American Association for the Advancement of Science, and a recipient of the Gold Medal Award from the Department of Commerce and the Roger Herriot Award for Innovation in Federal Statistics.
Jean Opsomer, Ph.D., a Westat Vice President and Statistical Fellows Committee Co-Chair, noted, "The field of small area estimation today is built on some of the pioneering work of Bob Fay, so it is very heartening that his contributions have been recognized in this manner."