Sarah Vidal to Discuss Effects of Kentucky's Juvenile Justice Reform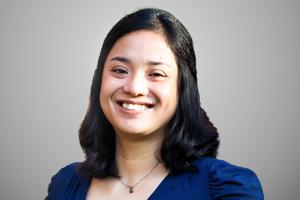 Westat's Sarah Vidal, Ph.D., a Senior Study Director, will join colleagues for a webinar to discuss key findings from the implementation and outcome evaluation of Kentucky's juvenile justice system reform efforts made possible through Senate Bill (SB) 200. The webinar, Juvenile Justice Reforms in Kentucky: Evaluation Findings and Lessons Learned, will be held on September 24, 2020, 2:00-3:15 pm (EST).
The SB 200 legislation seeks to improve systems and youth outcomes by:
Expanding access to timely, quality treatment and supervision in the community
Focusing the most intensive resources on serious offenders
Enhancing data collection and oversight mechanisms to ensure the policies are working
Dr. Vidal served as Principal Investigator for the evaluations and will be joined by the following:
Ben Adams, Social Science Analyst, National Institute of Justice (NIJ)
Megan Foster, Program Analyst, American Probation and Parole Association
Rachel Bingham, Executive Officer, Family and Juvenile Services, Kentucky Administrative Office of the Courts
LaShana M. Harris, Commissioner, Kentucky Department of Juvenile Justice
This project was supported by grant #2016-JF-FX-0058 funded by the Office of Juvenile Justice and Delinquency Prevention and managed by NIJ, Office of Justice Programs, U.S. Department of Justice.