Virtual Network Platform of Health Care Data to Be Harnessed for SARS-CoV-2 Research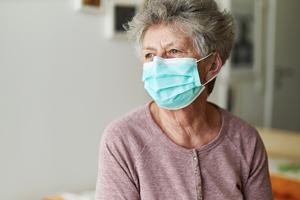 Westat developed and serves as the data coordinating center for the Centers for Disease Control and Prevention's (CDC's) virtual Network to Investigate Risk of Influenza-Associated Severe Outcomes and Influenza Vaccine Effectiveness Using Integrated Medical and Public Health Records project, known as VISION. To study SARS-CoV-2, CDC will leverage the VISION network of integrated care and health systems to rapidly capture information on populations at high risk for serious outcomes related to the resulting COVID-19 illness.
VISION pulls data from electronic medical and pharmacy outpatient and inpatient records related to influenza complications and severe outcomes. Westat will build on the VISION virtual network to develop a solid yet flexible research data platform, with well-vetted and trusted partner sites. These sites will collect information about the clinical signs and symptoms, care trajectory, underlying health conditions, and adverse outcomes of individuals with COVID-19, with a focus on those aged 65 and older and those with underlying health conditions. Data submission pipelines and storage specific to COVID-19 data will be established within the VISION platform.
The VISION platform will complement observational protocols that CDC has in process and can be implemented in the event that academic or medical research centers limit face-to-face active patient enrollment. The 1-year contract is valued at $1.7 million.