Webinar on Examining Student Socioeconomic Status Measures with Large-Scale Data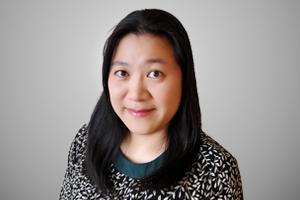 Westat's Judy Tang, a Senior Study Director, will be joining other education researchers in a virtual webinar on student socioeconomic status (SES) measures relating to data on educational progress. The webinar is sponsored by the American Educational Research Association (AERA) National Assessment of Educational Progress (NAEP) Studies Special Interest Group.
Title: What Can Large-Scale Data Tell Us?  A Discussion on Student SES Measures Using the TIMSS and NAEP Data
Time: Tuesday, January 12, 2021, 10-11 am (EST)
 Join the webinar (live broadcast via Microsoft Teams)
Researchers will present findings that analyzed SES-related items from the NAEP student questionnaire data. They will discuss how neighborhood resources may provide additional perspectives on the SES measures and relations to student achievement.
Researchers will then present results from 2 studies that analyzed changes in achievement gaps between low and high SES students over time. The first example uses Trends in International Mathematics and Science Study (TIMSS) data, focusing on country-level results; the second uses NAEP data, focusing on U.S. state-level results.