Westat on 2019 Forbes America's Best Employers for Women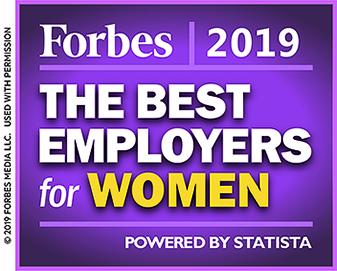 Westat is ranked on the Forbes America's Best Employers for Women 2019. Forbes surveyed 60,000 Americans, including 40,000 women, from companies with a minimum of 1,000 employees in the United States, to identify companies most highly rated on criteria such as working conditions, diversity, parental leave, pay equity, and how likely they would be to recommend their employer to others. .
"Westat, an employee-owned company, understands that the diversity of our staff is essential to our success. We're proud to be recognized by our employees, and continue to work for equity and inclusivity at all levels," said Scott Royal, Ph.D., President of Westat.
Explore more about the survey: 'This Is Just a Natural Part of Our DNA': Meet America's Best Employers for Women 2019