Westat-Hosted Webinar: Intersection of Health Communication and Health Equity, February 24, 2021
Communicating about health can be a challenge, especially to those populations disproportionately impacted by disease. Access to care, social injustice, and health disparities further complicate how health communicators ensure that health messages are accurate, accessible, timely, and culturally sensitive.
On February 24, 2021, from 1-2:30 pm ET, Westat will host a webinar, Communicating About Disparities to Achieve Health Equity, with the Society for Health Communication to explore the critical role health communication plays in improving health outcomes and addressing health disparities.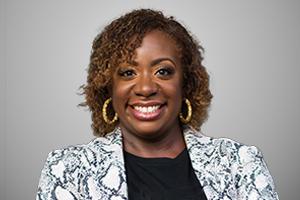 A distinguished group of health communicators, led by Westat Principal Associate Belinda Gaston, M.P.H., will discuss practical approaches to developing and delivering health information that raises awareness, changes behavior, and helps achieve health equity. Ms. Gaston is a strategic communications expert with 20 years of experience leading public health programs. She works with Westat clients to provide expertise in strategic planning, partnerships, community engagement, and training and technical assistance.
Other panelists contributing to the conversation will be:
Kim Blessing, M.A., Vice President, Kauffman & Associates (KAI). Ms. Blessing has 13+ years of experience developing communication programs related to education, public health, safety, and support for vulnerable populations.
LaTroya Hester, A.B.J., M.A., Director of Communications, The Center for Black Health and Equity. Ms. Hester manages events and communications for The Center's State of Black Health National Conference and No Menthol Sunday.
Leisha McKinley-Beach, M.A., National HIV/AIDS Consultant. Ms. McKinley-Beach is founder and CEO of Cush Health Impact and Leisha.org, and serves as a consultant on HIV and other health issues that affect Black communities, specifically Black women.
Alison Rodden, CEO, Hispanic Communications Network (HCN). Ms. Rodden specializes in social impact solutions designed to improve quality of life for U.S. Hispanic/Latinx communities.
The Society for Health Communication brings together professionals, students, and scholars from the diverse areas of teaching, research, and practice to inform, empower, and motivate individuals and communities to lead healthier lives. Westat is a founding member of the Society, and Westat Vice President Terry Savage serves as its President.