Westat Organizational Changes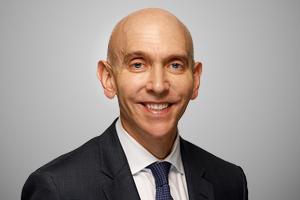 Westat President and CEO Scott Royal today announced several high-level organizational changes designed to enhance long-range planning, cross-company coordination, and strategic growth.
Westat's research practice areas are now organized into the following 3 research sectors: Health, Human Services, and Survey Research.
Each research sector will be led by a Sector Lead, a new position at Westat. Dr. Royal said, "Sector Leads will focus on developing and implementing a broad growth vision across their sector, one that fully capitalizes on capabilities and client relationships across the sector group as well as all of Westat, including our support services."
Two of 3 Sector Leads have been selected to date. Patricia Shifflett, previously the Practice Director of the Public Health and Epidemiology Practice, will serve as the Sector Lead for Health. Greg Binzer, previously the Practice Director for the Large Surveys Practice, will serve as Sector Lead for Survey Research.
In addition, Vice President for Business Development and Marketing Janet Rosenbaum will have the new title of Chief Business Development and Marketing Officer.
Dr. Royal said, "These changes help position Westat for continued success and future growth, and recognize the unique and impactful contributions of key leaders. The leaders being elevated have made substantial contributions to Westat's success. They have helped Westat and our clients successfully respond to the challenges of the COVID-19 pandemic, driven innovations in research methodology, and have achieved proven success in growing our business."