Westat Receives 2020 Evolving Volunteer Program of the Year Award
Westat received the Evolving Volunteer Program of the Year Award from Leadership Montgomery in recognition for its support to the Montgomery County, Maryland, community through employee volunteer engagement. The award was presented at the 2020 Corporate Volunteer Awards Luncheon on January 31, 2020.
While Westat has a long-standing tradition of giving back in our community, the company expanded its volunteerism in 2019 with the development of "Volunteer Westat," a program that both organizes volunteer opportunities for employees and also provides a platform for Westat colleagues to promote and share volunteer activities for others to join.
"It's an honor for Westat to be recognized by Leadership Montgomery," said Westat President Scott Royal, Ph.D. "I'm proud of the enthusiasm and passion of our staff for volunteerism that this award reflects."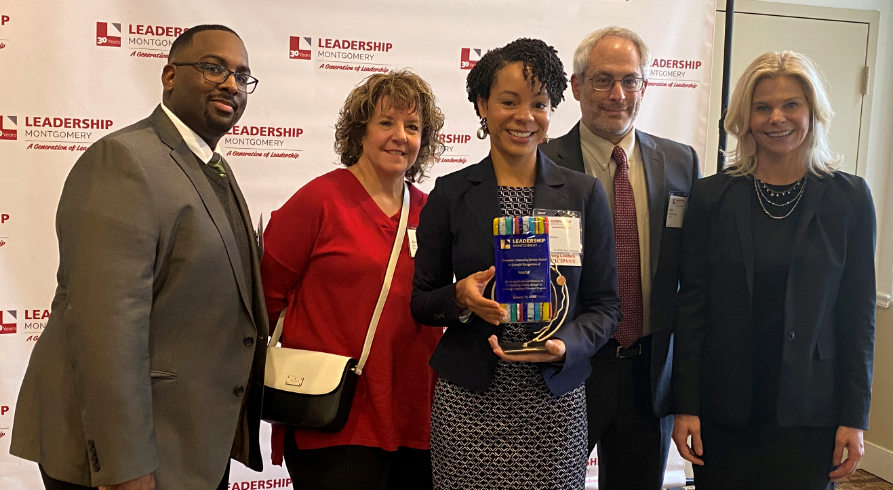 (L to R) Westat's Maurice Johnson, Ann Marie Petry, Holly Bozeman, Gary Silverstein, and CEO of the Children's Inn Jennie Lucca pause for a photo at the Leadership Montgomery awards event.