Westat Sponsors 2021 Society for Health Communication Annual Summit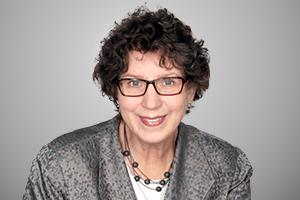 Westat is sponsoring the Society for Health Communication's 5th Annual Summit for Health Communication to be held May 13-14, 2021. The summit brings together the leaders in the field to explore solutions to COVID-19 communication challenges, combat misinformation and disinformation, envision new approaches to cancer communication, and create a roadmap for the Society's research and advocacy efforts over the coming year. Westat Vice President Terry Savage, M.A., the Society's president, led planning for the event and will give opening and closing remarks.
This year's event features keynote speakers Maria Thacker Goethe, President and CEO, Georgia Bio, and CEO, Center for Global Health Innovation; Dr. Hansa Bhargava, Senior Medical Director, WebMD/Medscape; and Soon Mee Kim,  Global Diversity, Equity, and Inclusion Officer, Omnicom Public Relations Group.
On both days of the Summit, Westat, and the Centers for Disease Control and Prevention's (CDC's) Division of Cancer Prevention and Control (DCPC) are sponsoring Boys to Men: A Communications Design Jam on HPV Vaccination. Teams of health communicators will present their solutions to a real-world cancer prevention challenge to judges: Dr. Lisa Richardson, DCPC Director; Dr. April Oh, Senior Advisor for Implementation Science and Health Equity, National Cancer Institute; and Andrea Stubbs, Administrative Director of the HPV Cancer Prevention Program, St. Jude Children's Research Hospital.
The Society's 3,200 members are health communication professionals, students, and scholars sharing knowledge across disciplines and advancing the science of health communication.