Westat Sponsors Virtual Event Focused on Health Communication – Past, Present, and Future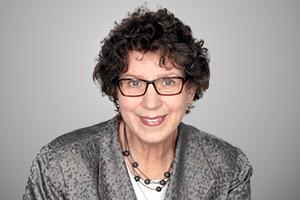 The forum will feature leading experts discussing the role of health communications and health marketing in addressing health equity and social justice issues during a pandemic, encouraging COVID-19 vaccination, and developing communication strategies to counter misinformation about the coronavirus.
Terry Savage, Westat Vice President and President of the Society for Health Communication, serves on the Advisory Board that planned the event and will give opening and closing remarks for the October 8 session.
In their Using Twitter to Start a Conversation about Why Health Behavior Data Matters asynchronous presentation, Westat Digital Media Manager Julie Yegen and Dr. Nicole Richardson-Smith of CDC's Division of Adolescent and School Health will describe the successful use of social media to highlight the importance of CDC's Youth Risk Behavior Survey in supporting a generation of healthy students.
Westat has participated in and supported the National Conference on Health Communication, Media, and Marketing (NCHCMM) since it debuted 2007," notes Ms. Savage. "We're pleased to continue our support again this year, as the conference transitions to a virtual 3-day forum."