Westat Study Cited in Federal Modernization of the Thrifty Food Plan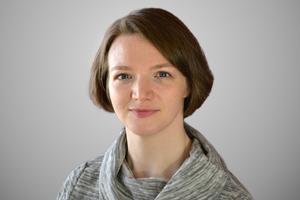 The federal government recently announced a re-evaluation of the Thrifty Food Plan—and a Westat study helped motivate the re-evaluation. The Thrifty Food Plan, which prices out a minimal basket of healthy foods, is the basis for determining Supplemental Nutrition Assistance Program (SNAP) benefits. As a result of the re-evaluation, SNAP benefits will be increasing for participants in every state. It is the first change to the Thrifty Food Plan since 1975.
Westat's SNAP Barriers study examined the barriers to a healthy diet among SNAP participants using a nationwide survey and in-depth interviews with 120+ people. Almost 9 in 10 SNAP participants reported facing at least 1 barrier to a healthy diet, and the most common barrier, reported by almost 2/3 of participants, was the cost of healthy foods. The study was released earlier this summer.
"It's great to see our work have concrete policy impacts," said Maeve Gearing, Ph.D., the study lead. "But more than that, this modernization will have a significant positive impact on millions of American families who struggle to get enough to eat. We hope we'll be able to study and document the impact in future research."
For more information on the SNAP Barriers study:
Barriers that Constrain the Adequacy of Supplemental Nutrition Assistance Program (SNAP) Allotments | USDA-FNS