Westat Supports Largest Nationwide SARS-CoV-2 Seroprevalence Survey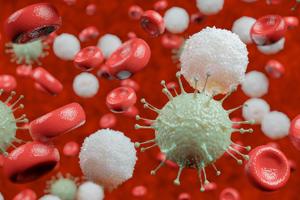 For the Centers for Disease Control and Prevention (CDC), Westat, partnering with Vitalant Research Institute, has launched a large nationwide SARS-CoV-2 seroprevalence survey. This high-profile large-scale serosurvey encompassing all 50 states, Puerto Rico, and the District of Columbia is CDC's first major effort to learn more about the percentage of people in the United States who have been infected with SARS-CoV-2, the virus that causes COVID-19, and to better understand how the virus is spreading through the U.S. population over time. 
The serosurvey is being conducted in 60+ metropolitan areas in the United States and collects and tests 2,000 individual residual blood donor samples monthly from each participating area for 12 months, with a final collection at 18 months.
Using U.S. census data for each metropolitan area, Westat statisticians are making weighting determinations to extrapolate seroprevalence results in blood donor samples to the general population to determine overall seroprevalence for each month in each metropolitan area.
Westat will conduct repeated cycles of data collection, coordination, data management, and analysis throughout the investigation period in order to successfully translate sample-based seroprevalence to the general population. Results will be presented and updated on CDC's COVID dashboard and made available to the general public.
Sunitha Mathew is leading this effort as the project director along with a team that includes Jean Opsomer, Ph.D., as lead statistician, Rebecca Fink as project manager, Matthew Levy and Carly Hallowell of Westat's Public Health and Epidemiology Practice Area, and a large team of systems and statistical staff.
See CDC's website for details: Multistate Assessment of SARS-CoV-2 Seroprevalence in Blood Donors