Westat's Abram Rosenblatt on the Impact of COVID-19 on Behavioral Health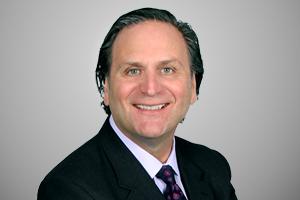 COVID-19 is not only threatening Americans' lives, jobs, and the U.S. economy but is also challenging people's emotional stability. The daily stressors—isolation, mounting deaths, fear of succumbing to the virus, changes in work patterns or in employment, financial losses, and the scarcity of essential items—are impacting the mental health of every segment of our population. The pandemic creates a special set of issues for individuals with serious behavioral health concerns, such as depression, anxiety, bipolar disorder, schizophrenia, and post-traumatic stress disorder (PTSD).
To learn about the impact of this public health crisis on child welfare, substance use, the justice system, and the mental health of children and adults, we've developed a 5-part series. Included in this series, our experts will explore the effect of COVID-19 on the behavioral health of incarcerated adults and juveniles and on individuals with serious mental health concerns. You'll also learn about the challenges these populations face and how research can inform decisions on how best to help them access mental health care.
Abram Rosenblatt, Ph.D., is a Westat Vice President for Behavioral Health and Health Policy specializing in child welfare, justice, and behavioral health issues. He conducts local-, state-, and national-level evaluations focused on children, adolescents, and young adults, many of whom are often involved with multiple human service delivery systems.
Q. Dr. Rosenblatt, as a behavioral health expert with more than 2 decades of experience directing a program of child and adolescent services research at an academic medical center, and 5 years at Westat conducting nationwide studies, what can you tell us about the behavioral health impacts this pandemic is having on people with serious mental health concerns?
A. This pandemic is exacerbating the mental health conditions of individuals with major depressive disorder, anxiety, bipolar disorder, schizophrenia, and PTSD. This new layer of grief, panic, hopelessness, and fear can trigger acute episodes, and accessing care may be especially difficult or complicated with the closure of mental health facilities or their conversion to telehealth models of care.
Q. What impact is the coronavirus having on individuals without previous mental health concerns?
A. We're seeing initial evidence of substantial increases in depression, anxiety, and substance and alcohol use. And these individuals may not recognize that these reactions to this pandemic, if serious enough, constitute mental health conditions that can and need to be treated. If left untreated, they can lead to the need for more extensive care.
Q. What challenges do individuals with serious mental health concerns face in getting treatment?
A. Care for these individuals often requires multimodality treatment—including medication, therapy, rehabilitation, and job counseling—all of which are difficult to coordinate given the social distancing and stay-at-home restrictions the virus has placed on us. With offices closed, in-person therapy and group meetings are mostly no longer feasible. Tele-psychiatry has become a substitute for individual therapy, and other video communications platforms might be used for group meetings during the pandemic, but most treatments and therapies were not developed for the specific challenges that video and phone communication present.
Q. What methodology would Westat use to determine the impact of COVID-19 on the behavioral health of various population segments?
A. To really assess the full impact, a range of national study methodologies would be in order. There are so many unanswered questions, including the most basic one of the impact of COVID-19 on the prevalence of mental health needs. Are more individuals in need of mental health services, and how are individuals who receive services faring given the added stressors of the pandemic? Answering such questions could require nationally representative surveys, including cohort and panel approaches, sentinel monitoring of health and mental health facilities, and surveys of those who receive mental health services. Westat has a constellation of research and data collection capabilities and a proven track record for conducting these kinds of studies. We conduct a number of large-scale surveys, including nationally representative samples, and conduct complex multilevel research addressing mental health services. Importantly, and as this series of interviews will address, people with mental health needs also can be involved with other systems, such as social welfare, justice, and social services. Westat conducts health surveys of other vulnerable populations, including youth in custody and in jail.
Q. What are the challenges in gathering this information?
A. A primary set of challenges are how to collect data during the pandemic so that data quality, reliability, and validity can be maintained. We wouldn't be able to conduct in-person interviews, which are important because they offer a level of sensitivity beneficial with this population. So we would need to use various kinds of technology—smartphones and video communications—that would allow us to virtually collect the data. Fortunately, younger individuals are particularly adept and accustomed to virtual communication. We would also likely have to deal with high or at least new levels of missing data given the wide-scale disruption in how Americans are conducting their lives that may impact response rates even when technological solutions are in place.
Q. What other populations should be studied?
A. We should understand the special needs of a range of vulnerable populations—those at higher risk of COVID-19 illness and death, such as persons living in nursing facilities, living in other close quarters, including jails and child welfare facilities, or working in industries that require high levels of contact with those who are potentially infected. Accessing the mental health system can be challenging for these and other populations that are often overlooked and can have complex needs. This research would help inform decisions regarding possible policies and interventions to help them access care.
Q. How do shortages in behavioral health care funding create barriers to care?
A. COVID-19 adds layers of complications to people's access to treatment. For example, insurance may cover the cost of telemedicine differently than office visits, creating potential uncertainty around out-of-pocket payments. Telemedicine may seem difficult, uncomfortable, scary, or off-putting, and if people aren't seeking care as they normally would, this might cause them to need more extensive levels of care later on. Mental health providers are in short supply, especially in more rural settings.
Q. Can you point to behavioral health projects in which Westat is involved that include research on the impact of COVID-19?
A. The Early Psychosis Intervention Network (EPINET) is one such project. This project involves creating and coordinating a national platform to support the exchange of information regarding new and effective treatments for youth and young adults experiencing a first episode of psychosis. Our work now will need to include identifying youth who have had COVID-19 and reporting on how they have been impacted by the disease. Our findings will now also broaden the National Institute of Mental Health's understanding of the impact of implementing interventions through telemedicine. Westat is also currently conducting the final year of the National Evaluation of SAMHSA's Children's Mental Health Initiative. Future versions of this ongoing study will integrate data specific to COVID-19 for this vulnerable population of children and youth with severe emotional disturbance.
Q. Do you have any further thoughts about the harm this pandemic is having on Americans' mental health?
A. COVID-19, compounded by the financial crisis, is having a crippling and likely long-lasting impact on Americans' mental health. We need federal, state, and county plans to tackle it with uncompromised vigor and commitment.
Westat has a constellation of research and data collection capabilities and a proven track record for conducting these kinds of studies.
- Abram Rosenblatt, Ph.D., Westat Vice President, Behavioral Health and Health Policy