Westat's Brad Edwards on Quickly Adapting Field Data Collection Modes During a Pandemic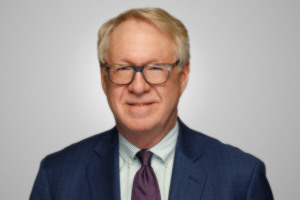 Westat fields complex, large-scale data collections across the country throughout the year. What happens when there's a public health crisis, like the coronavirus, that threatens the safety of staff and respondents, and impacts business operations?
Westat responded immediately to the national call for action to slow the spread of the pandemic. "Our response was to shut down all in-person data collection interviews, project by project, working individually with our clients to comply quickly with the response directives," notes Brad Edwards, Westat Vice President, Director of Field Services, and Deputy Director of the Large Surveys Practice. By close of business on March 17, Westat put all in-person field operations on hold. "Some projects were able to convert face-to-face interviewing to telephone interviewing immediately," he adds, "and we continue to work with clients on transitioning to other modes of data collection, including web interviewing."
Adjusting Operations
All companies doing field data collection currently are working to adjust their methods to meet the new social interaction guidelines provided by public health experts. Over the past months, Westat has been in close communication with clients and field staff, day to day and week to week, discussing adjusting operations to ensure that we follow the new physical distancing guidance. These data collections are often quite complex and include more than just an in-person interview. Mr. Edwards notes, "In this environment, we can't expect to go into people's homes to interview them or collect biospecimen samples."
Westat's in-person data collection is very effective in "getting and keeping high response rates. A person at your door with a smile on their face, establishing a connection, drives higher cooperation," explains Mr. Edwards. "With the new public health guidelines, our best alternative to in-person interviewing is to use telephone interviewing. Without the face-to-face contact and the presence of a personal visit, the response rate may be less, although it will still yield many survey responses for our clients. We anticipate that all of those involved in these efforts may now be more open to considering other options for collecting data." This challenging new environment will spur both researchers and clients to find new ways to make all modes of interviewing more responsive.
Westat has a wide range of projects with in-person interviews in the pipeline; some are near completion, others are in mid-schedule, and others preparing to be fielded. Each needs a targeted approach as to how best to achieve their data collection milestones successfully. "We know that moving to telephone interviews may result in trade-offs that balance cost and response," explains Mr. Edwards. "The communication between an interviewer and respondent is important in getting high-quality data, and for these complex in-person surveys, we are going to closely monitor data quality to see if we observe any differences when changing from in-person to telephone communication with respondents. Some respondents report that it's more fatiguing to be on the phone 15 to 20 minutes for these types of interviews," he continues. "We want to explore ways to overcome that perception."
Implementing New Strategies
Westat is looking ahead to create more resilient surveys and approaches, using telephone interviewing in more thoughtful ways, expanding the use of web interviewing, and exploring other multimode combinations. It is a matter of marrying the right approaches to engage respondents, reduce their burden, and keep response rates high. "Westat has always been in the forefront of the changing research landscape. Our priority is to maintain the highest quality standards across all data collection modes," continues Mr. Edwards. "We are examining ways to implement new strategies now to field later in the year."
Strategizing on these issues has been the #1 topic for staff and clients for a number of weeks, notes Mr. Edwards: "Many of the especially large field efforts operate on tight schedules, with timed data hand-offs for public-use files. When delays occur, there's a ripple effect through the entire schedule. We're trying to keep those trains running via contract modifications and redefining goals." Clients have been receptive to relaxing schedule requirements, while others are proposing more major changes in data collection activities this year.
Westat has a clear vision of client needs and data collection goals for successful projects. "We're on top of these requirements and are working through them every day," affirms Mr. Edwards.
Westat has always been in the forefront of the changing research landscape. Our priority is to maintain the highest quality standards across all data collection modes.
- Brad Edwards, Westat Vice President, Director of Field Services, and Deputy Director of the Large Surveys Practice