Westat's Sarah Ball Discusses Challenges of Conducting Research During Pandemics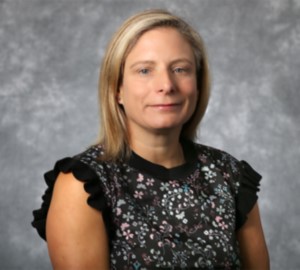 Sarah Ball, Sc.D., is an infectious disease epidemiologist at Westat with over a decade of experience directing, designing, and implementing respiratory viral disease studies, including during the 2009 H1N1 influenza pandemic. She directs the VISION Project—Virtual Incidence and Severe Influenza Outcomes Network—for the Centers for Disease Control and Prevention (CDC). This "virtual network" of integrated care and health systems will pull electronic medical records data related to flu vaccination, episodes of flu illness, and associated severe outcomes.
Westat is supporting CDC on this project by examining influenza incidence and vaccine effectiveness against severe, rare outcomes through site selection, development of a common protocol, and implementation of an innovative data management system, which has the potential to rapidly scale up as needed to conduct research in near real time, including in the event of an emerging epidemic such as COVID-19.
Q: With the rapid spread of COVID-19 globally, the need for real-time research is critical—research on the course of illness, prevention strategies, vaccine effectiveness should one become available, and the outcomes and burden of the disease. Drawing from what you've learned conducting multisite epidemiological studies, what are some of the challenges in conducting research during a public health emergency?
A: One of the greatest challenges in a pandemic is rapidly operationalizing studies and finding capable partners. I was part of a team involved in standing up multiple studies during the 2009 H1N1 pandemic, which aimed to understand both influenza burden and vaccine effectiveness among high-risk populations. Identifying clinical partners and capable laboratories, ensuring timely human subjects' review, training study staff on surveillance and study methods, and sharing and analyzing data in near real time are challenging in any research setting, but in an emergency, they are even more so.
Q: What are some of the populations you studied and why?
A: Health care personnel and pregnant women are 2 populations I've studied. These populations are particularly vulnerable in a pandemic, as well as during an annual flu season. With the pandemic H1N1 outbreak, pregnant women were disproportionally negatively affected, and because health care personnel are on the front lines caring for patients, they are often at considerable risk for virus exposure.
Q: What are some of the innovative methods that Westat is deploying that could be helpful in pandemics?
A: Westat has been assisting our government clients with accessing electronic medical records for research across many domains of health. For example, the new platform we have developed for CDC's VISION project will enable us to access larger sample sizes that can help to provide pooled estimates with statistical precision. This new platform has great potential for rapidly conducting near real-time research such as for the emerging COVID-19 epidemic.
Among the greatest challenges in a pandemic are rapidly operationalizing studies and finding capable partners.
- Sarah Ball, Associate Director, Public Health & Epidemiology