Westat's Terry Savage on Challenges with COVID-19 Communications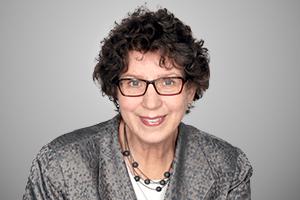 An expert in research-driven communications, Westat Vice President Terry Savage leads a team that develops, implements, and evaluates award-winning campaigns and health education programs to promote flu vaccination, childhood immunization, HIV prevention, cardiovascular health, and more. Ms. Savage also serves as the President of the Society for Health Communication, a nonprofit organization with 1,600+ members, including health communication practitioners from the public and private sectors, scholars, and students. 
Q: What is the role of research in developing a social marketing campaign or health communications program?
A: Research is part of Westat's DNA. It's also the foundation of every successful communications program and campaign. The audience insights we gather during the formative research phase are critical to defining the who, what, where, and why of a campaign. Our research informs the development of messages that resonate, identification of communication channels, and engagement of trusted public health partners to help amplify a campaign's reach and impact. Once we launch a campaign or program, we evaluate performance and refine tactics as needed to ensure success.
Q: What have we learned from our work on infectious disease communications and how does that apply to COVID-19?
A: The challenges that we've faced and the solutions we've developed to encourage flu vaccination, childhood immunization, and HIV testing are very relevant here. The primary challenges I see for COVID-19 communications are:
Rapid pace of change. With information coming at us so quickly, health communicators must be agile and responsive—continuously monitoring events and updating messages and communication tactics to ensure that audiences have credible, up-to-date information.
Fear. People are understandably anxious about the impact of COVID-19 on their health and their finances. That fear can make it difficult to process information about a public health emergency. To encourage people to protect themselves and their families—whether it be through physical distancing, handwashing, wearing masks in public, or recognizing COVID-19 symptoms—messages must be accurate, reflect the health literacy of our audiences, acknowledge anxiety and uncertainty, show empathy, and be delivered through trusted sources.
Misinformation. Spraying on disinfectant, avoiding 5G mobile networks, preventing mosquito bites, taking hot baths—these are just a few of the COVID-19 prevention myths that are circulating these days. Research shows that once someone comes to believe something that is untrue—for example, the belief that childhood vaccines cause autism—it can be very difficult to change that belief. To counter misinformation, we must meet people where they are and be prepared to deliver messages multiple times.
Health disparities. Data show that COVID-19 is having a greater impact on communities of color. The disproportionate impact combined with a mistrust of some government authorities can make it difficult to reach these communities. For a communications program to be effective in helping to address health disparities, messages must be culturally sensitive and delivered through trusted messengers.
Q: How does Westat approach the development of communications campaigns and how would this approach best be adapted for COVID-19?
A: We conduct research to understand communication challenges and campaign audiences. The findings guide campaign objectives and the development of campaign strategy and implementation plans. We identify and engage partners—individuals, community-based and professional organizations, health care providers and health systems, and public health departments—to develop and deliver campaign messages. Once a campaign is underway, we evaluate performance to optimize our tactics and assess impact. Westat also conducts rigorous evaluations to determine campaign outcomes.
Westat has used this approach to raise awareness and change a variety of health behaviors. To promote flu vaccination to the general public, including those at high risk of complications from the flu, we conducted research and developed messaging about the new quadrivalent vaccine. In response to a pertussis outbreak, we surveyed health care providers and pregnant women to develop a campaign designed to protect infants by promoting Tdap vaccination among pregnant women and their families. To help reduce the number of new HIV diagnoses in the United States, client research and an environmental scan guided development of a multichannel campaign to normalize HIV testing. This social marketing-informed approach applies and can be adapted for a COVID-19 communications campaign.
Research is part of Westat's DNA. It's also the foundation of every successful communications program and campaign.
- Terry Savage, a Westat Vice President, Public Health & Epidemiology